Exeter Plantation Shutters – Stunning Interior Shutters in Devon and Cornwall
Just Shutters, the quality Plantation Shutters company opened in Exeter in 2011.   Andrew Cook, our shutter specialist has gained an unrivalled reputation as he covers the growing demand across the South West.
Plantation Shutters are the fastest growing niche of the window coverings industry, they provide a high quality, classy and low maintenance solution, which has become the interior designer's window covering of choice.
Originally adopted by London homeowners, this stylish phenomenon has spread rapidly to the South West.  Plantation Shutters are made to measure, require no maintenance, come with a lifetime guarantee and can be fitted to any shaped door or window.  In addition they offer warmth, privacy, and protection.
When you add in the fact that shutters reduce heat loss, can reduce allergies and will increase a home's value it is easy to see why they are becoming increasingly popular.
Who are Just Shutters?
Just Shutters, a family run company, was established in Bournemouth in 2005 and has developed a reputation for providing the highest quality shutters with personal service, specialist in-depth knowledge and a lifetime guarantee, all at a competitive price.
Just Shutters continues to grow year on year and in order to cater for the huge growing demand for shutters, we have launched franchises across the UK.  This means our customers get the best of a small family company with a great reputation and service, with personal values at our core, whilst having the clout and value prices of a much larger company.
Andrew Cook is our expert in Devon and Cornwall and we are delighted that since starting in 2011 he has built an excellent name for himself and our brand in the South West, constantly gaining splendid reviews on checkatrade.
Chris Rocker, managing director of Just Shutters says, "Just Shutters has grown rapidly from our base in Bournemouth.  Demand from the South West has grown exponentially, Andrew is a fantastic person to have on board so that we can bring our expertise to the doorstep and satisfy the demand."
Andrew Cook is available to give expert advice on all your shutter needs, so please call 01392 342081.
Or you can: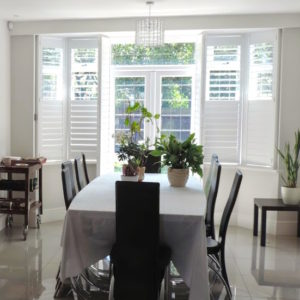 – or send us a message.
We look forward to hearing from you.
What our customers say:
Here are some of our independent customer reviews from checkatrade.com – where reputation matters.
Fitted shutters to windows and French doors.
"First class service, sensibly priced. Overall a positive experience." 
– Customer of Just Shutters Cornwall
New shutters installed.
"Excellent service and product. Would recommend." 
– Customer of Just Shutters Dorchester
From start to finish an excellent service installing shutters to the front of house.
"From initial visit to finished product an excellent service, additionally  lovely people." 
– Customer of Just Shutters Plymouth