Plymouth plantation shutters – 01392 342 081
Plymouth plantation shutters by Just Shutters. We're proud to be the premier plantation shutter company in Cornwall. We offer high quality interior shutters at reasonable prices, in exactly the style you wish. Measured, designed and installed at a time to suit you.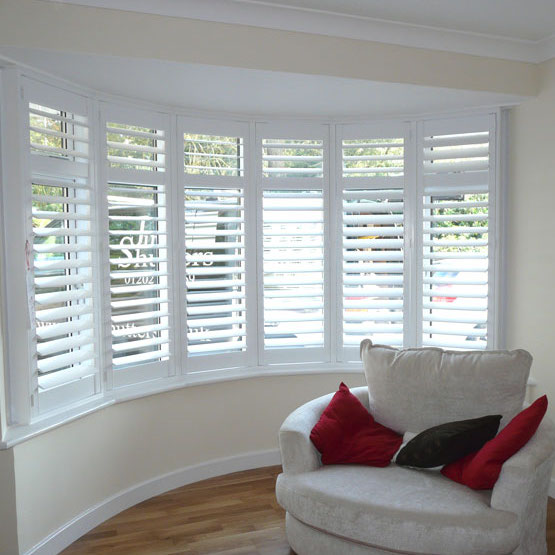 Not only can you expect Just Shutters to provide the most beautiful interior shutters imaginable, we have the finest rated service and a lifetime guarantee. Giving you the quality and peace of mind you deserve.
Why choose shutters?
Whether you're planning to add the finishing touches to your home, looking to create a more energy efficient home, refurbishing your office or just love the look and ambience shutters can bring to a room, we promise to make the experience as pleasant as possible for you.
Along with their striking looks, shutters provide your room with a multitude of other benefits, including:
– providing warmth by reducing heat loss
– enhancing your privacy
– little to no maintenance required
– increasing the value of your home
– carrying a lifetime guarantee.
For some added inspiration, visit our plantation shutter gallery pages to see existing installations, and do not hesitate to call on 01392 342 081 or contact us with any questions or to book an appointment.
What our customers say
Just Shutters has an unrivalled reputation and equally believes in value for money. Coupled with pride in our quality and service, this has earned us enviable testimonials on Checkatrade, some of which can be read below.
Fitted shutters to windows and French doors
"First class service, sensibly priced. Overall a positive experience."
Manufacture and installation of shutters
"Excellent service equally excellent product. I would highly recommend this company."
Excellent service. Very professional
"Very knowledgeable and so helpful. Excellent service Highly recommend!"
From start to finish an excellent service installing shutters to the front of house
"From initial visit to finished product an excellent service."
 Window shutters 
"Very knowledgeable, quality was so evident from start to finish. Overall perfect."
Customer of Just Shutters Cornwall