Shutter Shapes
Request a Brochure
Call us now 0845 894 0700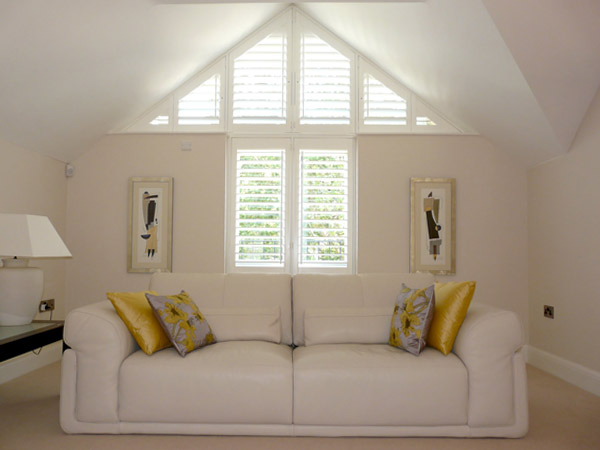 Shutters for shaped windows
Plantation shutters are like no other window covering in their versatility and design. Just Shutters can create perfect solutions for almost any window or door.
Whether arched, triangular, or even perfect porthole-round, we can design the most stunning shutters to compliment your room. Notoriously difficult conservatory roofs are also no problem.
Curtains and blinds simply cannot compare to the style, practicality and versatility of shutters. Please browse our gallery above for inspiration, and to see just what unusual shapes we have had the pleasure of taking on.
Call us today on 0845 894 0700 for a free home visit and a no obligation demonstration of how we can create the ideal shutters for your room. Please also request a brochure for further information and inspiration or follow the buttons below.
What our shutter customers say:
Please see our unbiased reviews on checkatrade.co.uk, here is just a taste of what our customers say:
Plantation shutters to a large bay window.
"Friendly, efficient and clean work with installation on bedroom shutters."

Fitted plantation shutters in the bathroom

"Very professional in all aspects of the job."

Fitted shutters to three windows
"They came when they said were extremely pleasant workmen. They tiered up the work was done quickly and excellently. I am so pleased. Thank you so much. I would certainly recommend them. When I can afford to have the other rooms done I will certainly go no where else"