Call us now: 01722 440714
Wiltshire plantation shutters
W

iltshire plantation shutters – 01722 440714
The stunning county of Wiltshire is steeped in history and beauty, its vast plains and ancient towns and villages have inspired myth and legend for generations.
With many of the county's residences boasting architectural beauty, you want to know that when making additions to your home the company and products you choose will be sympathetic.

Just Shutters has been trading in the Wiltshire area for many years and has now grown and extended countrywide. Our expertise in creating the perfect shutters, coupled with our flair for customer service (just see what hundreds of satisfied customers say on checkatrade) and our lifetime guarantee, make us the number one choice for shutters in Wiltshire.
Why choose Just Shutters Wiltshire?
When contemplating new window coverings many people will think first with their heart, asking, "Do I love the product, the feel, the look and ambience?" And then with their head, "Are they right for the room? Are they value for money? Are they practical and long-lasting?"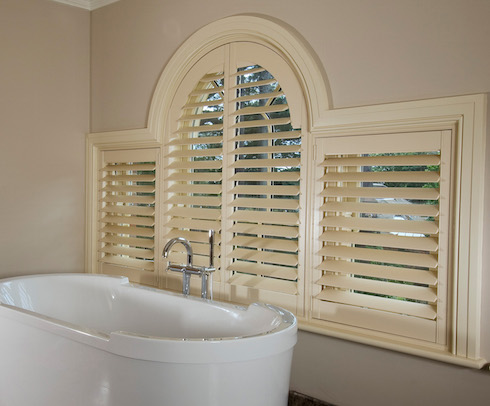 The great news is that our bespoke internal shutters tick all the boxes: they offer incredible looks and a design statement to fit any home – modern or traditional we will have the perfect look for you! Aside from this, they also offer incredible practicality and long-term value. It's not often a product can be deemed both beautiful and practical!
Why Just Shutters?
Our trading history says it all: from small family roots in sunny Dorset, we have grown with our customer base as our reputation and quality have preceded us. Now with experts in a vast number of areas across the UK, we can provide the good old-fashioned ethics of a local expert business, while offering you the prices, lifetime guarantee and security of a much larger company.

We are proud to be the most recommended shutter experts across Wiltshire. Call us today on 01722 440714 to find out what we can do for your home!
Customer satisfaction
We are committed to providing great customer service – without it we would not be where we are today – but don't just take our word for it, see what our customers have to say:
Pair of shutters fitted in a bedroom
"Excellent."
Customer of Just Shutters in Andover
Plantation shutters fitted to our ground floor windows
"Excellent service professional installation, good value for money quality product."
Customer of Just Shutters Salisbury
Shutters installed in living room and bedroom
"Excellent service and very pleased with the results."
Customer of Just Shutters Trowbridge
Installation of 2x shutters
"Excellent service from start to finish, would not hesitate to recommend."
Customer of Just Shutters Marlborough
You may also like to visit our Bath Shutters page.

"Shutters are excellent quality and were fitted quickly, professionally and with great care. Beautiful additions to our home. Would recommend Just Shutters to anyone."
1209 customer feedback reports with an average score of
9.9