Shutters in Berkhamsted
Shutters continue to be a popular choice for homes around the country thanks to the aesthetic and security benefits they bring. If you've been thinking about investing in shutters, it is essential to buy them through a proven team that has an excellent reputation in the industry. It is for this reason that our Just Shutters team in Berkhamsted are so highly sought after!
The Benefits of Shutters
One of the main reasons that homeowners in Berkhamsted invest in shutters is because of the aesthetic advantages they bring. Shutters, when designed specifically, complement both the interior and exterior look of your property. They also allow for greater control over the amount of light entering a room, helping you create the desired atmosphere.
Another benefit to having shutters is the increased security they add to your home. Shutters are typically heavier than blinds and curtains, making them more of a secure barrier at your windows. Security shutters are a common option for businesses, but certain styles are also suitable for securing your home. Therefore, many residents invest in shutters as it gives them greater peace of mind.
What to Expect from Our Shutters
At Just Shutters Berkhamsted, we believe that customisation is vital to getting shutters that suit your needs. As such, we take every client through a comprehensive consultation process in which we outline their requirements. You'll be introduced to the range of colours, styles, and finishes we have available so that you can pick options that are suitable. While our team are always available to offer expert advice, rest assured the final design decisions will be yours alone.
Once you've settled on the appearance of your shutters, our staff will begin the manufacturing phase. Throughout this stage, we make sure to practise strict quality control so that clients receive products of the highest quality. To ensure our high standards are met, we only use the finest materials available when crafting. We'll update you on our progress throughout the crafting process and let you know when your shutters will be ready.
After your shutters have been produced, our team will schedule in a convenient date to visit your site and have them installed. We are renowned for our speed and efficiency when it comes to installation, so you can expect our team to cause little disruption to your daily routine. Our staff will fully test your shutters before leaving to make sure that they are fully functioning and firmly in place.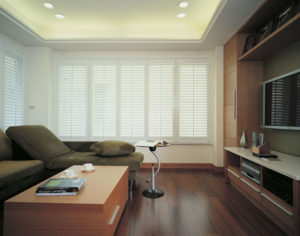 We realise that you will require different types of shutters depending on your existing interior decorations. As such, we've made sure to offer a broad range of shutter styles for clients, including:
Security Shutters
Café Style
Bay Windows
Tier on Tier
And More!
Why Come to Just Shutters?
Here at Just Shutters, we've been operating throughout Berkhamsted for many years. Over time, we've built up an excellent reputation thanks to the quality of our products and the conduct of our team. All of our staff are fully trained with regards to crafting shutters, which has allowed them to complete a number of challenging projects over time. Our impressive history of local success has made us the go-to provider of shutters in the county.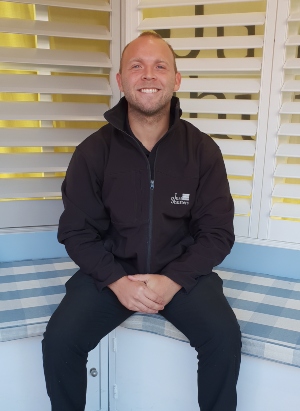 We believe it is vital to deliver exceptional customer service at all times, which is why our team always go the extra mile for clients. As a result of our continued efforts, we've gained a significant amount of industry recognition. For example, we're fully endorsed by Checkatrade, a company with which we have an excellent online profile with near-perfect ratings. Accreditations such as this one prove that we're a reliable supplier of shutters.
If you'd like to get a better idea of what our shutters look like, why not browse through our online galleries? On these pages, you'll find images that show off some of our best work from recent times. These pictures will give you a better idea of what results to expect when you choose our team in Berkhamsted for shutters.
Contact Us
If you're interested in our outstanding selection of shutters, be sure to contact our team at Just Shutters Berkhamsted today. We're more than happy to discuss our products and services at length, so don't hesitate to get in touch if you have any specific questions. You can reach us over the phone now by calling 01727 221 298 or email information@justshutters.co.uk, where we'll get back to you as soon as possible.