Biggleswade Plantations Shutters
Cambridgeshire, Hertfordshire and Bedfordshire is serviced by Biggleswade Plantation Shutters, part of the Just Shutters team!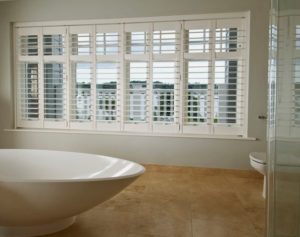 Our local expert services the market town of Biggleswade and its surrounding areas. Shutters are a perfect window covering that combine both beauty and practicality. In addition to this, they look stunning and offer incredible benefits not least of all the fact they are just so easy to maintain.
Please take a look at our beautiful shutter galleries which will give you a taste of the stunning shutters we have designed and additionally installed.
You can learn more information about our excellent plantation shutters by accessing our 'what are plantation shutters?' page, and see just why they are perfect for your home. Secondly whether modern or traditional, a lounge bay window, or unusual shaped atrium, we have seen and fitted them all, no job too big or too small.
Our Biggleswade Plantation Shutter expert will be on hand from design to installation and throughout your lifetime guarantee with Just Shutters. As a local Hertfordshire business, we are the specialists who will be able to advise and implement the very best shutters in your area. With an enviable reputation and passion for perfection, we will listen and advise to ensure you get the perfect shutters for you.
A few shutter questions answered:
Are shutters good value?
Shutters provide excellent value year after year. Curtains or blinds can often feel like the easy option, but shutters can survive for years, not succumbing to wear and tear. Ours come with a lifetime guarantee, so as long as you keep the shutters, our team will be there to ensure they look and operate to perfection year after year, now you won't get that with curtains or blinds!
Do shutters bleach in the sun?
No, unlike fabrics or untreated woods, shutters are made with superior quality and finished to withstand the test of time.
Will they suit my home?
Whatever your style of home or décor, you can be sure there is a shutter style to match, please see our shutter styles page for more on how we can suit any property – from modern flats, to traditional mansions, and everything in between.
Is there a range of choices?
Yes, there are so many versions to choose from. You get to select from a collection of materials and finishes, as well as louvre sizes and shutter styles. In additon to this, you can choose your favourite colour or one that matches your property's decor.
For more of your questions answered please visit our FAQ pages, or call to speak to us directly on 01223 632887.
What next?
To request a brochure from our team, arrange a design consultation that is entirely free of charge. You will be able to ask our designer any questions and look through samples from your sofa! We will also provide you with an individual design and quotation. Call us on 01223 632887 to discuss how Biggleswade Plantation Shutters would work for you.
What people are saying about Just Shutters
At Just Shutters we highly value the satisfaction of our customers. We are incredibly proud to have achieved a 9.9/10 score on Checkatrade from over 1600 independent reviews. See below for some examples:
"Very professional, tidy workmen. Would definitely use their services again."
The installation process.
"I would recommend this company to everyone."
Shutters fitted to a customer's front bay window
"An excellent all-round experience! The communication during the ordering process was fantastic and I love the product."