Window Shutters Borehamwood
Shutters have continued to grow in popularity all over the country. These modern products come with many advantages, which is why many homeowners are now looking to invest in them. To make sure that the shutters you get are of a high standard of quality, it is essential to work with a company that is renowned for quality. Here at Just Shutters, we're proud to be the first choice supplier for residents of Borehamwood.
What are the Benefits of Shutters?
The most obvious advantage of shutters is their aesthetic appeal. With their sleek designs and vibrant colours, shutters help improve the appearance of both the interior and exterior of your home. If your shutters are going to be custom-designed, they can be tailored to match your current interior decorations! With the right style of shutters, your home is sure to leave a lasting impression on guests.
Another major reason why homeowners invest in shutters is because of the control they give you over light. Curtains have limited options regarding how much light gets into your rooms and blinds can often become tangled after a while. Shutters suffer from neither of these limitations and allow people to have full control over how much light enters any given room. This task is made easy as shutters are simple to operate and have a quality build structure that prevents them from jamming.
Our Shutters and Process
At Just Shutters, we believe that customisation is the key to getting shutters that fulfil all your needs. When you first approach our team, they will consult with you to lay out your requirements before introducing you to the various colours, finishes, and styles we have available. Thanks to our impressive selection, you're sure to find shutters that are suitable for your home. Our team will offer expert advice when required but leave the final decision in terms of appearance up to you.
After you've chosen the final design for your shutters, our team will begin the manufacturing process. We want to make sure that clients receive products of the highest quality, so we only use the finest materials available when crafting. We practise strict quality control at all times so that the shutters we produce meet our high standards. Our staff will keep you updated on our progress regularly, and give you a timeframe within which your shutters will be finished.
Once the process of crafting your shutters is complete, we will arrive at your home at a convenient date to carry out the installation. Our team are aware of how disruptive the fitting of shutters can be, so they will work with speed and efficiency to ensure the job is finished promptly. We will test your shutters thoroughly before leaving to make sure that they function properly.
We realise that clients will require different types of shutters depending on the existing interior design of their property. As such, we've made sure to offer a range of styles, including:
Café Style
Security Shutters
Bay Windows
Tier on Tier
And Many More!
Why Choose Our Team?
At Just Shutters, we've been operating throughout the county for many years, and in that time built up an excellent reputation. All of our team have the training and qualifications required to craft shutters correctly, so they are confident in being able to fulfil the requirements of all customers. We pay close attention to feedback as we are always looking for ways to improve our service for clients. Our long history of success is what has made us the go-to shutter supplier in Borehamwood.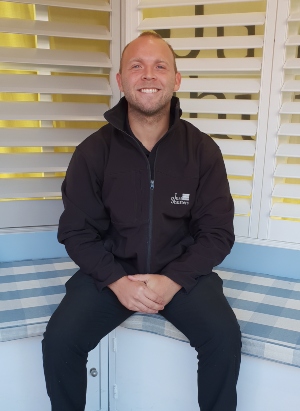 While the quality of our products is important to us, we also feel it is essential to deliver first-class customer service. Our staff always go the extra mile for clients whenever possible to ensure that all their needs are met. This consistently excellent service has led to us receiving a lot of industry recognition. For example, we're proud members of Checkatrade, a company with which we have an excellent profile that boasts near-perfect ratings.
Instead of just reading about some of our fantastic shutters, why not take a look for yourself? We have several online galleries that show off some of the product we can manufacture and deliver. Browsing through some of our past successes will give you a better idea of what to expect from our talented team in Borehamwood.
Contact Us
If you'd like to take advantage of the Just Shutters team in Borehamwood, be sure to get in touch with us today! We're always willing to discuss our products and services in more detail, so be sure to give us a call on 01727 221 298 if you have any further questions. Alternatively, email us at information@justshutters.co.uk, and we'll get back to you shortly with the required information.