Can you help us find a GREAT new franchisee?
Do you know someone who would make a great new franchisee? We are offering to fill your fridge and cupboards to the brim with beautiful Waitrose food if you help us find our next Just Shutters business owner.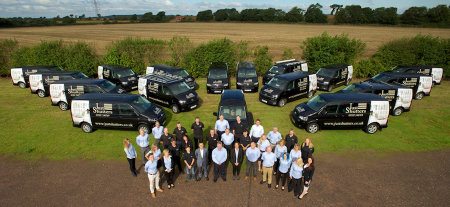 Does someone you know have what it takes to be their own boss? Do you know that perfect person who shares our passion for perfection and customer service?
If so, we are asking you to help us find our next superstar franchise. In return we will do your family's full weeks' shop up to £200 at Waitrose!
As well as our fantastic offer to you, we are offering a very special 'money-back' offer for new franchisees.
We are SO confident in success we will give back our franchise fee!!!
We pride ourselves on not being JUST another franchise! Just Shutters have never done run-of-the-mill, and our very latest idea to help find the brightest stars in the franchise world is no different. As such we are not giving money off or simply running a sale. Instead we are offering the right people the chance to run their own Just Shutters franchise and WE WILL GIVE BACK THE FRANCHISE FEE!
Please see the areas in which we are currently looking for franchisees.
We absorb the risk so our new franchisees can start their business with confidence
With our experience of running a highly successful franchise network, we know how to set realistic goals and targets based on what others are achieving. Therefore we will set targets with our new franchisees and when these are met we will give back £5,000 per year, each year, until we have paid back our initial franchise fee. STARTING WITH £5000 back instantly that we will put towards the success of the franchise by adding to the initial marketing launch of the franchise.
Learn more about our current offer to new franchisees here.
Why recommend a Just Shutters franchise?
Aside from our incentive, we hope you know the Just Shutters team well enough to know our quality and care for our products and our people. There has always been so many reasons to franchise with Just Shutters; we offer exceptional training and support. We have dedicated franchise staff. Just Shutters offer an exceptional marketing launch and support. We have a second-to-none bespoke website package. This, along with our admin, systems, telephone operations, lead generation, appointment setting, sales pack, branded vehicles and so much more…. Means we have an exceptional opportunity to offer the right person or people.
Now with our franchise fee return offer, there has quite literally never been a better time to franchise with us!
Learn more about our franchise opportunities.
Please look around our franchise website www.shutter-franchise.co.uk to learn more about our franchise opportunities. Please see the regions in which we are looking to recruit, or call us on 01202 233744.