Cheshire plantation shutters – covering Cheshire & South Manchester – 0161 413 4525
The beautiful county of Cheshire boasts some of the most striking homes that span the ages. With its mainly rural towns boasting a rich farming heritage, through to the very modern properties surrounding its universities, Cheshire really is a vibrant and culturally rich place to be. Just Shutters brings you the finest Cheshire Plantation Shutters.
Are you looking for our team of experts that cover Cheshire West? If so, please click here to visit their page.
We at Just Shutters believe in the individual nature of our customers
homes and use expert knowledge to ensure that our stunning internal plantation shutters compliment each property. Whether it is a country cottage or city pad, we are the specialists who can help you find the perfect touch to enhance your home.
The reason we can be so sure that we offer the right solution for you is our focus on shutters. Shutters are not a part of what we do, we just do shutters – in other words your shutters are never a sideline, they are our passion, our specialism and we pride ourselves on our exclusivity: it makes us the very best. From 50ft glass atriums, to tiny porthole windows, we have designed and installed in over 7000 homes, so we know shutters!
Choosing shutters
If you are looking to add shutters to your home you will undoubtedly have an idea of what you want for your room or rooms, whether that is a bright white shutter that adds to the feeling of light and space, or a bold colourful statement, or even a French café style shutter. Whatever you wish for your property, we can advise and help you achieve the perfect solutio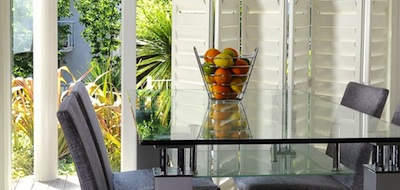 n.
To help you to choose the right shutters, you will probably have many questions. You may like to explore our FAQs, our information pages and galleries to find everything you need to know, but for personal service and to see what we can bring to your windows and doors, call us now on 0161 413 4525. 
Our team
Here at Just Shutters, we are passionate about what we do – producing the finest quality Cheshire Plantation Shutters. Each and every member of our team is an expert in their field, offering our customers the very best experience from the moment they come into contact with our company, right through to the lasting impression – and the lifetime guarantee!
What next?
Please get in touch and find out what we can do for your home. Call and speak to an expert on 0161 413 4525 or follow the links above and we would be delighted to help you.
Our customer focus is clear to see, but don't take our word for it, read below what our customers have to say about us. All reviews are taken from the independent website Checkatrade. We hope you will be among our customers very soon.
Installation of shutter blinds
"Excellent. I would recommend this company."
Just Shutters Wilmslow customer
Fitting of plantation shutters
"Very pleased with all aspects of using this company, would certainly have no hesitation in recommending them, quality shutters, fair price and superb installation."
Installation of plantation shutters
"Excellent service – a perfect job, very well done."
Fantastic – beautiful shutters
"Brilliant service, beautiful shutters."
You may also like to see our Cheshire West shutters page.