Some feedback from delighted customers
Some recent installations from Ken and Angela Eardley have seen some lovely feedback from delighted customers. Please see checkatrade.com/justshutters for more feedback from across our whole network.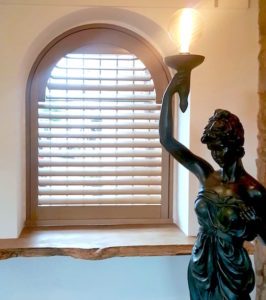 Ken and Angela Eardley are making waves in North Wales, Wirral and West Cheshire! Check out some of these stunning recent installations and what our customers have had to say about them.
Ken recently fitted this lovely arched window for Mrs Jayne Middleton from Penymynydd near Mold. She was so delighted she took to Facebook to comment: "Have just had a beautiful arched shutter as a solution for a difficult window. I'm very happy with the result and I'm impressed with the customer service I've received from Ken, he's punctual, communicative and does exactly what he promises. Highly recommended."
Ken replies 'Thank you Jayne it was a pleasure working in your lovely home.'
We have also heard back from the delightful Matoka Anceaux from Frodsham near Chester. We fitted two full-height shutters to her living room, two Cafe Style in the kitchen and the full height Patio doors pictured below.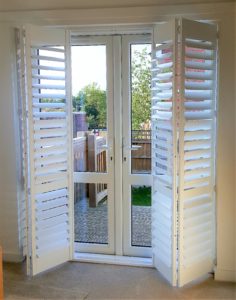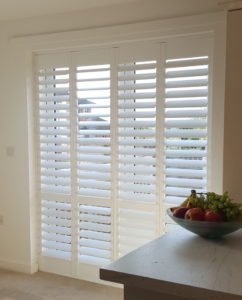 Matoka's comments on the installation sheets read: "Ken is a nice professional worker, very easy to get along with. I was really surprised that he even washed my dishes!!
I am really very pleased with the work Ken carried out and would recommend him to all."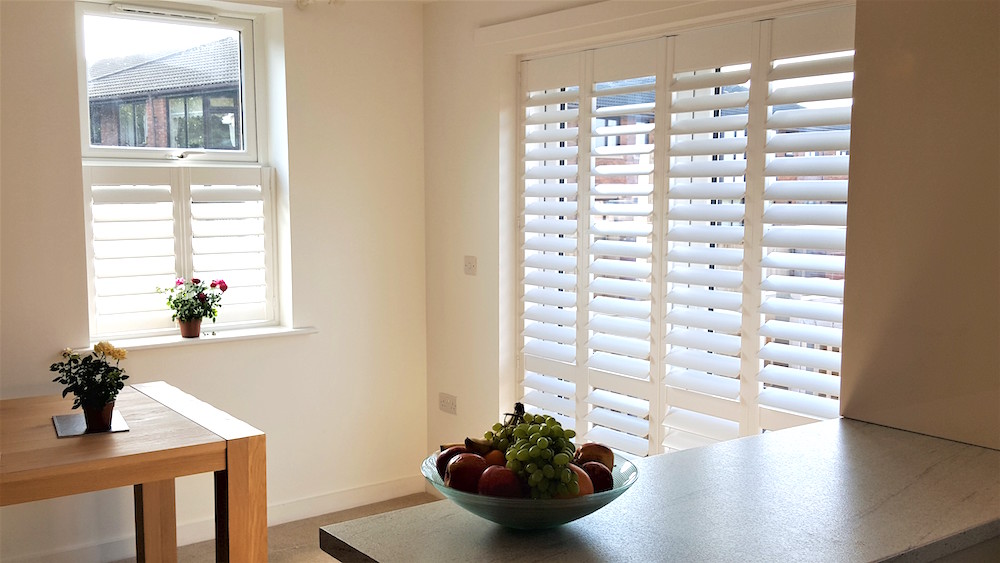 Followed by; "Great job, thumbs up"
We are very proud of the job Ken and Angela are doing in their area as well as the rest of our wonderful Just Shutters family. If you would like to join these customers in their delight at the Just Shutters service and quality, please call us on 0845 894 0700 or contact us here.