Shutters Hertfordshire – Just Shutters are your local specialists! The vibrant county of Hertfordshire has a diverse population, with cities and town and the most splendid countryside. Just Shutters, the plantation shutter experts, are the specialists in stunning interior shutters. Whatever your property and style, we can achieve perfect results for you.
Tom Parrott is your local specialist. Tom has always had a passion for shutters; with plantation shutters being his family business in Florida, he has vast experience in all elements of shutter design, creation and installation. Now a local Hertfordshire man he brings local residents the very best of his experience.
Plantation shutters Hertfordshire
We believe that plantation shutters are the perfect window covering. They are practical, versatile and above all beautiful. See our shutter galleries or download our full colour brochure to be inspired.
Shutters offer a myriad of benefits far beyond that of curtains and blinds. Shutters are virtually maintenance free, hard-wearing and long lasting. We are so confident of this, that all our shutters come with our Just Shutters lifetime guarantee. So we will support you for as long as you have the shutters!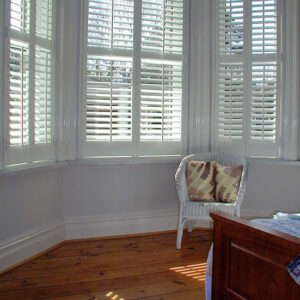 Our shutters have so many more advantages, including:
– Enhancing the privacy of your home
– Providing the ability to adjust the natural lighting coming into your home (from open to almost blackout),
– Actively reducing allergens (such as dust present in curtains),
– Reducing the level of noise from the outdoors and
– Ensuring your windows are secured.
The Just Shutters difference
Just Shutters has earned a reputation that is second to none. While our prices are more competitive than rivals elsewhere, our quality of service never falls. But you can learn more for yourself by reading through some testimonials below. You can visit our Checkatrade page to read more comments from our customers. There are over 1600 reviews to go through!
 SHUTTERS FITTED EXPERTLY.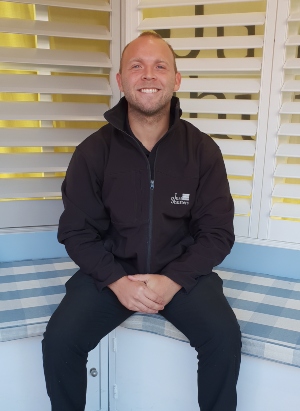 "Anyone would benefit from the services of this company." 10/10
SHUTTERS ST ALBANS – FRONT BAY WINDOW
"I wouldn't hesitate in enlisting the expertise of Just Shutters again. I adore my new shutters!" 10/10
HERTFORDSHIRE SHUTTERS.
"They were so helpful from the start to the finish. Also so friendly and treated my house beautifully. I would be so happy to recommend." 10/10