Just Shutters expand into four new regions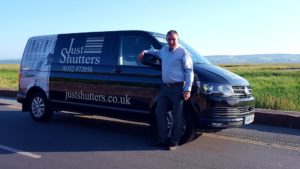 A bumper two months of growth sees four new regions added! Just Shutters are thrilled that after two new franchises were successfully launched in June, another two now join the Just Shutters family this July! Bringing our unsurpassed quality, service and additionally, our lifetime guarantee to new customers! 
Extensive training has been provided and marketing launches are well underway for those that joined us in June. These were: the lovely husband and wife team Charlotte and James Chenery, who took the reins in Oxfordshire. Another husband and wife duo; Ken and Angela Eardley, took the helm in North East Wales, Wirral and Cheshire.
The excitement continues as July sees another two new regions added; Wessex, covered by local shutter expert Tom Burch, and Bristol and South Gloucestershire, which sees another husband and wife pair; Rob and Linda Reeves, team up.
'This year has seen Just Shutters go from strength to strength. Growing Just Shutters nationwide, with likeminded, dedicated people allows us to bring that local family service we are known for, with all the added benefits of our much-loved brand, to customers in these new regions.' Says Simon Osterloh, Just Shutters Managing Director.
'We have been enjoying a busy training schedule and showing the new members of the Just Shutters family the ropes!' He further adds.
Just Shutters expands area of operation
Just Shutters now covers most of the South of the UK as well as the Home Counties, The Midlands, North Wales, Cheshire and Nottinghamshire. For a full list of areas we cover please see our map here: http://www.justshutters.co.uk/contact/
A huge, warm, Just Shutters welcome to the new Just Shutters family!
To book an appointment with any of our dedicated local experts, please call us on 0845 894 0700. Alternatively, follow the buttons below to download our brochure, or book an appointment online.