Just Shutters comes to North Wales, Wirral and Cheshire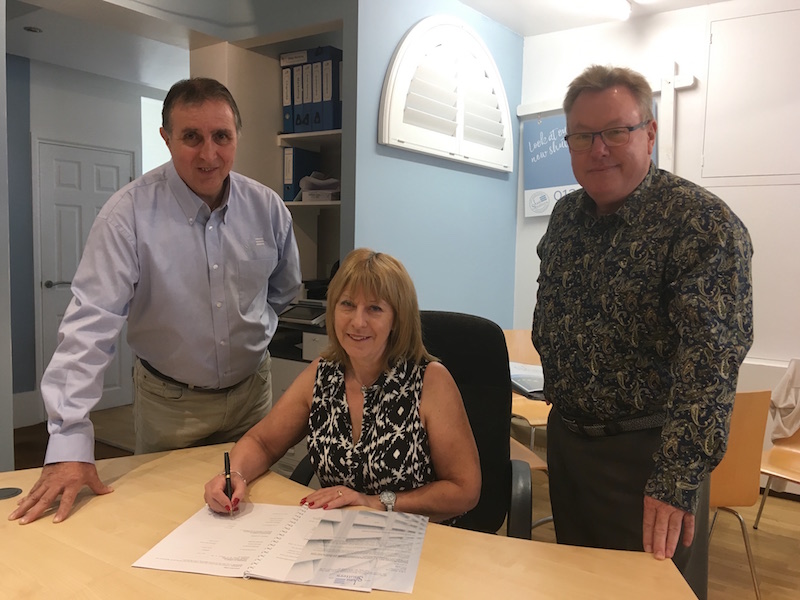 Ken and Angela Eardley (pictured with MD Simon Osterloh above) sign contract for Just Shutters North Wales, Wirral and Cheshire!
The signing marks the second of two franchise contract signing in as many weeks! And we are thrilled to welcome on board another husband and wife team; Ken and Angela Eardley, who are joining us as franchisees and proud owners of Just Shutters North Wales, Wirral and Cheshire.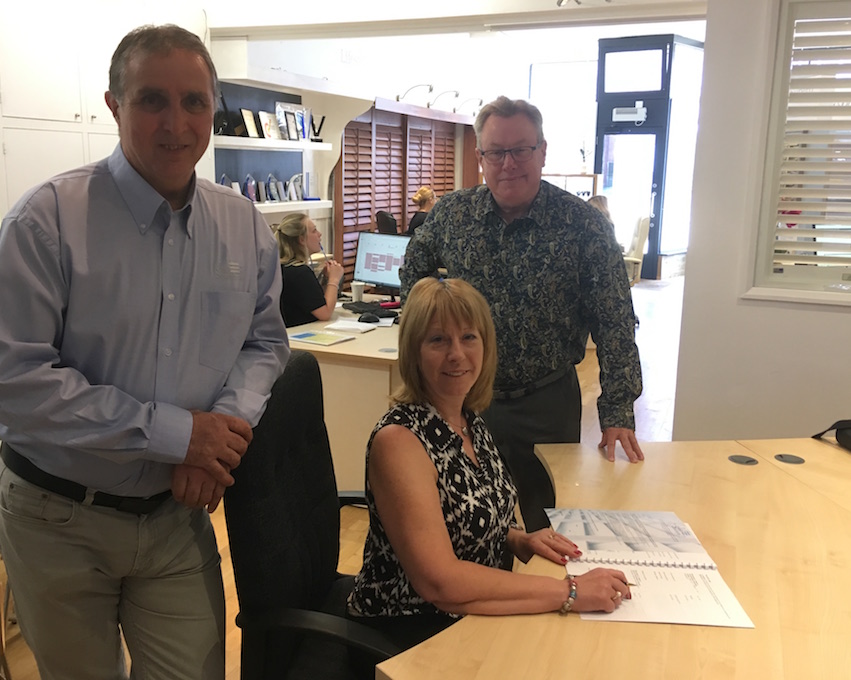 Ken says 'I am excited and energies at this opportunity. I am ready to take on this wonderful challenge and with my training I feel very prepared. I am looking forward to building great relationships with local customers.'
Angela adds 'When we came across Just Shutters we really fell in love with the company and the products. We found out how shutters really can enhance someones home and I am looking forward to sharing what we have grown to know and love with local people.'
The pair started their extensive training this week (June 17th) and have enjoyed a range of activities here at sales support in Dorset. The pair have spent the week in our Southbourne showroom with the team. Ken has been eagerly training with our sales designers and fitting team.
The pair have also received extensive training in our products, materials and options. Furthermore, they have been learning all about our bespoke systems and we have added marketing training to their week. Next week Ken will enjoy further training and getting hands on with our designers and fitting experts.
Simon Osterloh, Managing Director says 'We are excited to have Ken and Angela join us and start their training this week. They have shared the brand vision and values since day one and we can see they will really fit in with our team and ethos. On behalf of us all at Just Shutters we extend a warm welcome.'
If you would like to arrange an appointment with Ken, please call us on 01352 872058 or follow the links below.