Plantation Shutters Saffron Walden
Plantation Shutters Saffron Walden by Just Shutters your local experts. The striking market town of Saffron Walden boasts chocolate box houses from across the eras. Those blessed to enjoy living in this vibrant place will undoubtedly be looking for the style, design and sympathetic touch when it comes to their homes. This is where we believe shutters are the perfect choice.
Why shutters – and Why Just Shutters?
If you are contemplating having beautiful Plantation Shutters in your home, you probably already love the style and look, and why not, this is the most common reason for purchase. But for those considering making shutters part of your home, you may like to know shutters can touch the head as much as the heart, and this is why: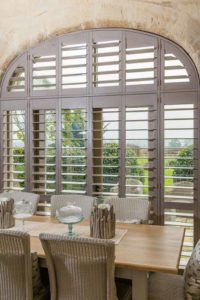 Shutters are incredibly practical, not least of all because they are low maintenance, have no dangerous cords, do not hold allergens that rough wooden blinds or fabric curtains do. They offer privacy and flexible lighting and shade.
Just Shutters have a fabulous reputation and have been in operation since 2006, we have the clout and buying power of a national company but with local business people at the helm in each area, you will always get the very best of the local and personalised approach.
Contact Just Shutters – the home of Plantation Shutters Saffron Walden
For further information and inspiration, please request a free brochure or book an appointment with our Just Shutters' Shutter Essex Experts Hayley and Terry Lancaster to see exactly what we can offer you.
About your local Shutter Experts
We have an unrivalled reputation in the Shutter industry; please see Just Shutters on Checkatrade to see Gene's flawless scores. Here is just a taste of what customers have written about us:
Plantation shutters fitted to bedroom and living room
"We're really happy with the beautiful shutters fitted and went with the excellent advice he gave regarding how many to have and how they should open etc (had considered something different initially). He did a fantastic job, was on time and tidied up completely – I wish all tradesmen were like this! They were also good value compared to other quotes. I wouldn't hesitate to recommend again and we'll be ordering more in the future."
– Customer in Cambridge, via Checkatrade
Shutters throughout my flat.
"Just Shutters have been amazing. Our flat looks brilliant now with the shutters. Great price, professional workmanship and outstanding quality!"
– Customer Hatfield, via Checkatrade 
Please also see Shutters Royston, Shutters Essex, Shutters Hertfordshire and Shutters Cambridge.