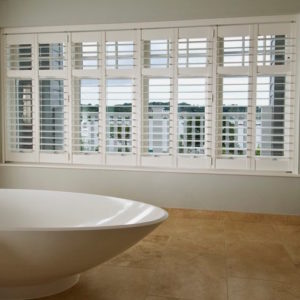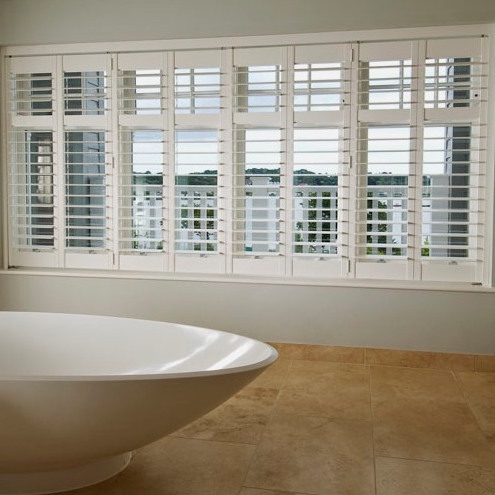 Bridgwater is a historic market town that has many beautiful structures to admire. Somerset is home to many buildings that are easy on the eye, and now residents can enhance their aesthetics with the addition of some wonderful products from our team here at Just Shutters.
Whatever your taste, we will be able to provide you with options that not only attract the eye but are also incredibly practical and long-lasting. With an extensive collection at our fingertips, you will struggle to find another company that betters our quality on all fronts. Get in touch today by calling 01305 230 321.
A Unique Just Shutters Experience
We are the UK's largest independent shutter company, but there is nothing corporate about the way we operate. We have franchises all over the country, but you're not in danger of feeling just like any other customer. Friendly and personable service is a huge priority of ours; we want you to have our undivided attention.
Gavin McGuiness is the local shutters expert for Bridgwater as he takes care of the entire Wessex/Somerset division. When you interact with him, you will swiftly learn that he is passionate and dedicated to his job. He, like all of our staff, will be determined to find the right shutters for your property.
Here at Just Shutters, we offer a bespoke range that is tailored to your specific requirements and design preferences. A member of our team will arrange a site visit to discuss your needs before beginning the process of supplying and fitting your brand new shutters. Rest assured that we will keep you apprised of every step.

The Choice is Yours
There are many aspects that make us stand out in our industry, but one is certainly the extensive stock we have. Shutters are not just simply window coverings, they are stunning elements that enhance the architecture of a room. By coming to our company, you will get to choose from a range of different colours, finishes and styles.
Whether you're looking for traditional dark wood shutters or something more vibrant to stand out, we can deliver them to you. Every customer has different design preferences and styles, with many wanting their shutters to blend into their decor. There are also many varied styles for you to choose from, including the following:
Cafe Style
Tier on Tier
Tracked
Full Height
Solid
And More!
The style you choose could be dependent on the shape and size of the window. If you are unsure about which would be the best option for you, our local expert will be able to help and guide you in the right direction.
While appearance is a major factor to consider when choosing shutters, you should also be aware of the practical benefits. The material makes them durable and long-lasting, plus they require very little maintenance. Those of you with allergies won't suffer as they don't trap dust or mildew; plus you will have full control over how much light and shade comes into the room.
Your Number One Choice for Shutters
Given that we have bases all across the UK, it is a no-brainer for Just Shutters to be your one and only choice for shutters. We have the largest range available and we also have something that other companies don't – an exclusive collection! You will not find this line of shutters anywhere else, allowing us to provide you with something truly unique.
The customer experience is vital to us, which is why you can expect every single member of our team to be friendly and approachable. Our professionals don't want you to think that you're just another name on a list. We want to get to know you and your vision before we provide you with stunning shutters that will brighten up your home. So, what are you waiting for? Let's get the process started!
Contact Us Today
To arrange a design visit or to learn more information about our range of beautiful plantation shutters, give us a call on 01305 230 321.