Just Shutters Stevenage – Just Shutters Hertfordshire
Just Shutters Stevenage are your local experts in providing beautifully bespoke shutters to the Stevenage area and surrounds. Our shutters experts are passionate about providing a luxury product coupled with an unrivalled level of customer service – contact Just Shutters Stevenage on 01727 221 298.
What are shutters?
Shutters are a window fixture, providing a luxury alternative to curtains and blinds. They provide a sense of grandeur to any interior, allowing you to create a truly bespoke look due to their extensive range of materials and finishes. Browse our photo galleries to get more ideas!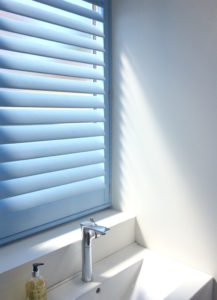 Not only are shutters stunning, but they also have many practical advantages! There is a long list of benefits they boast. For example:
-Shutters are so easy to clean
-They are completely child safe
-Shutters are very easy to operate
-Their durability is unrivalled by curtains and blinds
-Heat will be kept in your home as shutters provide an additional layer of insulation
-Shutters will enhance privacy and security features
Furthermore, our shutters come with a lifetime guarantee. As a result, you can rest assured that they are a wise (and beautiful!) investment.
Contact Just Shutters Stevenage
Just Shutters Stevenage is part of Just Shutters Hertfordshire. This division is run by husband and wife team Brooke and Tom Parrott. With their extensive experience in the shutter industry, as well as their passion for providing excellent service, you can rest assured your in good hands. Call them on 01727 221 298 to have an in-depth discussion. Alternatively, use the buttons under the video to book a home design visit or download our brochure.
What our customers say
At Just Shutters, we believe that customer satisfaction should be a priority. With that in mind, having a 9.9/10 rating on Checkatrade is something that we are proud of. This rating is the result of more than 1700 reviews from our delighted customers – we would love you to become one of them! See below some of the fantastic feedback we have received:
"The quality is wonderful and the installation perfect. Furthermore, the level of customer care was far beyond what was expected!"
"The work was carried out to a high standard, also a very friendly fitter. Therefore, I must give Just Shutters 10/10!"
"Excellent workmanship and product quality. Delivered to time and budget agreed. I am happy to recommend this company."