St Albans Plantation Shutters – 01727 221298 
Just Shutters Hertfordshire brings the finest quality plantation shutters coupled with the best value and service to the homes of St Albans.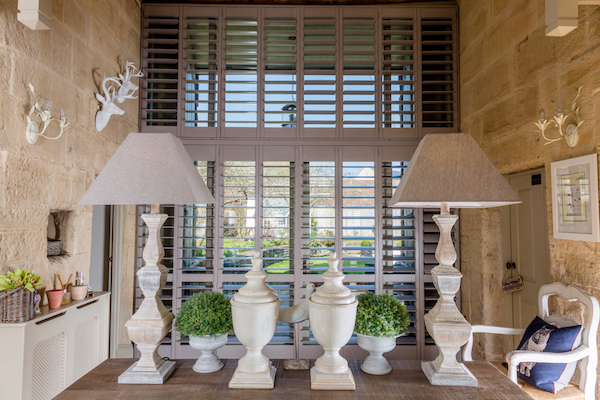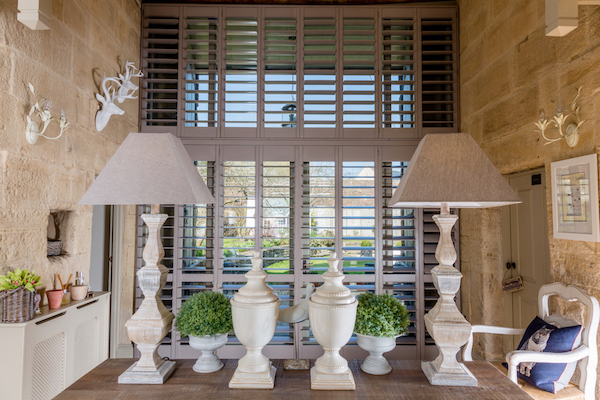 Plantation shutters look beautiful in any home: whether for the beautiful older properties in the historic market town itself, or more modern suburban homes in the surrounding areas, Just Shutters offers the perfect bespoke solution.
All our shutters are made to measure and come in a wide variety of materials and finishes, colours and louvre sizes. Our St Albans shutter expert Gene Astell is on hand to guide you through our complete range so you can make the most informed choice. After all with our Just Shutters lifetime guarantee, we know that shutters are a choice that will last.
Please request an appointment online or call us now on 01727 221298 for further information about our products or services. For further inspiration you may want to view our range of shutter images, download our digital brochure, or request a free full colour brochure to be sent to your home.
Why choose plantation shutters?
Unlike other more traditional window coverings, plantation shutters – also known as shutter blinds – offer many added benefits. They:
– are so easy to maintain
– do not warp or bleach in sunshine or temperature change
– are guaranteed for life: while you own the shutters we guarantee them
– are great for different shapes – arches, angles, even perfect portholes. Shutters offer a unique and flexible solution that ordinary blinds or curtains simply cannot match
– increase security – closed shutters offer a valuable second layer of protection to a window
– add to your privacy
– offer versatility of light and shade – from fully open to almost blackout
– add a quality and style that is simply superb.
What next?
If you would like to see what Just Shutters can do for your home, call us now on 01727 221298.
Why choose Just Shutters?
We believe we are the very best, but don't just take our word for it: our thousands of satisfied customers are what really matter to us, along with the outstanding reputation we have earned over the years. Below is what they are saying; we so hope we can add you to our list of satisfied customers!
Views taken from impartial reviews on Checkatrade.com
Supply and fit of plantation shutters
"Very professional from initial advice through to completion."
Customer Hemel Hempstead
Shutters
"Thanks the shutters look great, we're really pleased with them, and also I noticed you hoovered the carpet and left the place very neat and tidy, which I really appreciated!"
Customer Just Shutters Harpenden

Plantation shutters 
"Excellent, shutters fitted and ordered."
Shutters fitted 
"Very professional. Friendly team. Excellent overall service."
Installation of shutters
"Good service, so polite and friendly staff who were happy to help."
Customer of Just Shutters St Neots 
Supply and fitting of window shutters
"St Albans Plantation Shutters, Excellent overall service from start to finish. Reliable, clean and respectful workman. No 'special' offer gimmicks!"
Customer of Just Shutters Watford
Installation of 7 window shutters
"I'm so very pleased with the quality and installation of my shutters."
Customer of Just Shutters Hemel Hempstead