Window Shutters Derby
For beautiful looks, elegance and style, for top quality products, customer care and a brilliant value, Just Shutters provides the finest choice and widest range of Window shutters Derby, call us today on 0115 838 2558.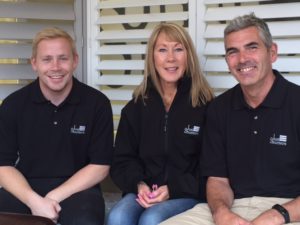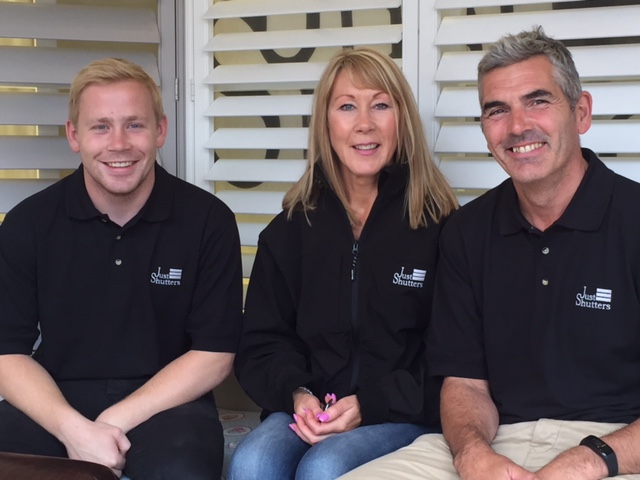 Just Shutters Nottinghamshire was set up by husband and wife team Jill and Andrew Spivey, with son Joe. As a local family business, we care about our customers.
Are you looking for a window (or door) covering that gives you more than curtains and blinds? Do you have an eye for designer elegance? Are you looking for a solution that provides style AND value? – You are looking for beautiful interior shutters and you have come to the right place.
Why Plantation Shutters?
Shutters are sleek, contemporary and elegant. You won't have to worry about allergen covered, dusty fabrics or cords dangling down which could pose a safety risk. Shutters let in light while providing privacy and are versatile so can be installed in virtually any room of the household.
Shutters are so easy to maintain, just wipe clean! They are so hard-wearing and long-lasting. So confident are we, our shutters are backed by our lifetime guarantee!
Shutter Style
Your choice will have a huge impact upon the room, it can change the decor, mood and lighting. With the widest range of styles and market-leading expertise to call on, we have the know-how to recommend the right shutters for any property.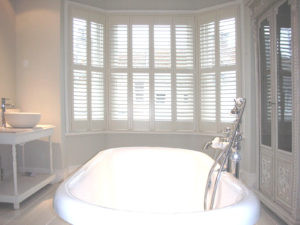 Unique and individual, each set of shutters is designed and made for each customer, so whatever your look and style, whatever your room and decor tastes, we can create shutters that match or make a stand out impact. From standard squares to perfect portholes, from bays to a 50ft atrium, we have made thousands of property owners delight in their new, beautifully designed shutters. Please be inspired by viewing our extensive shutter galleries.
Create the perfect ambience
Shutters provide you with privacy and light without the need for dated net curtains, you can enjoy the ambient light filtering through the slightly reflective louvres, creating the perfect environment within, or throw open the shutters for windows unencumbered by fabrics, or close completely for an almost blackout effect – perfect for cosy nights and deep sleep!
Value
Luxury needn't cost a fortune. While curtains can fade and tire, while wooden blinds can bleach and warp, shutters last and last. As an addition to your home, shutters can add value long into the future.
The energy-efficiency of shutters along with the fact you won't need to take them down and clean them and shutters really do stand apart from other alternatives.
Our shutters offer a value that is difficult to beat given what we have already mentioned. Plus, no laundering is needed, which boosts the energy-efficient aspect even more.
We at Just Shutters furthers the value of our shutters by adding in a lifetime guarantee, that is how confident we are.
How to get in touch with Just Shutters Derby
Please contact Joe by calling 0115 838 2558.
Customer satisfaction
Our reputation is important to us. We have received over 1800 reviews across all of Just Shutters' Checkatrade profiles which should demonstrate our commitment to our customers. Some of the reviews are below, please see Nottinghamshire's Checkatrade for more:
Shutter installed to two bathrooms.
"I thought the representative was friendly and very informative throughout the service."
Window Shutters Derby
"Good product, good service."
Shutters fitted to two bays and an office window.
"Joe was extremely helpful and accommodating throughout the process. Delighted with the shutters, they look great."
Plantation window shutters Derby, shutters fitted throughout the house.
"Brilliant job from start to finish."