Just Shutters is the Andover shutter expert that local residents can always rely on to offer the best range and value for all customers. Your Andover-based specialist is Rob Cole – an expert with a keen eye for detail and many years of experience to draw from.
You won't find a more qualified team to create absolute perfection at your property. Rob's reputation precedes him and all of his team members share his enthusiasm for stunning shutters in Andover.
Andover has countless glorious buildings that have been constructed in a whole spectrum of different architectural styles. From historical Saxon buildings to the latest present day developments, there is much to admire in Andover.
Whatever the style and décor of your property, Just Shutters will be able to offer the right products that perfectly complement what's already there. Having designed and installed our shutters in over 8000 homes now, both old and new, we will know exactly what to look for and consider!
The Beauty in Going Bespoke
Over the years, we have discovered that many Andover-based clients don't consider going bespoke at all because they automatically assume that it will be too expensive. The truth is that tailored shutters are available at cost-effective prices that won't break the bank.
For the discerning homeowner, shutters are quickly becoming the number one choice of window covering. The blind and curtain market is relatively static, while the sale of plantation shutters in Andover like ours are growing at a fast pace.
It's easy to understand why when you see the beauty of these shutters and consider all of the benefits that they can bring. Along with being a stunning addition that your visitors are going to immediately notice, our Andover shutters also offer all of the following:
Added Value to the Property
Reduction in Allergens
Constructed to Your Exact Specifications
Increased Security and Privacy
Little to No Maintenance Required
Perfect for Light and Shade Control
Will Last for Many Years to Come
Just Shutters – the Only Andover Shutter Company You Will Ever Need
As with any upgrade, it's important to ensure that you're purchasing your desired products from genuine professionals who can demonstrate a track record of past excellence. This is where Just Shutters really stands out from the competition!
With our family roots in Dorset, we have grown a lot since our founding and built up a loyal client base all over Britain. This is thanks to our unparalleled product selection, fantastic quality and unique approach to customer service.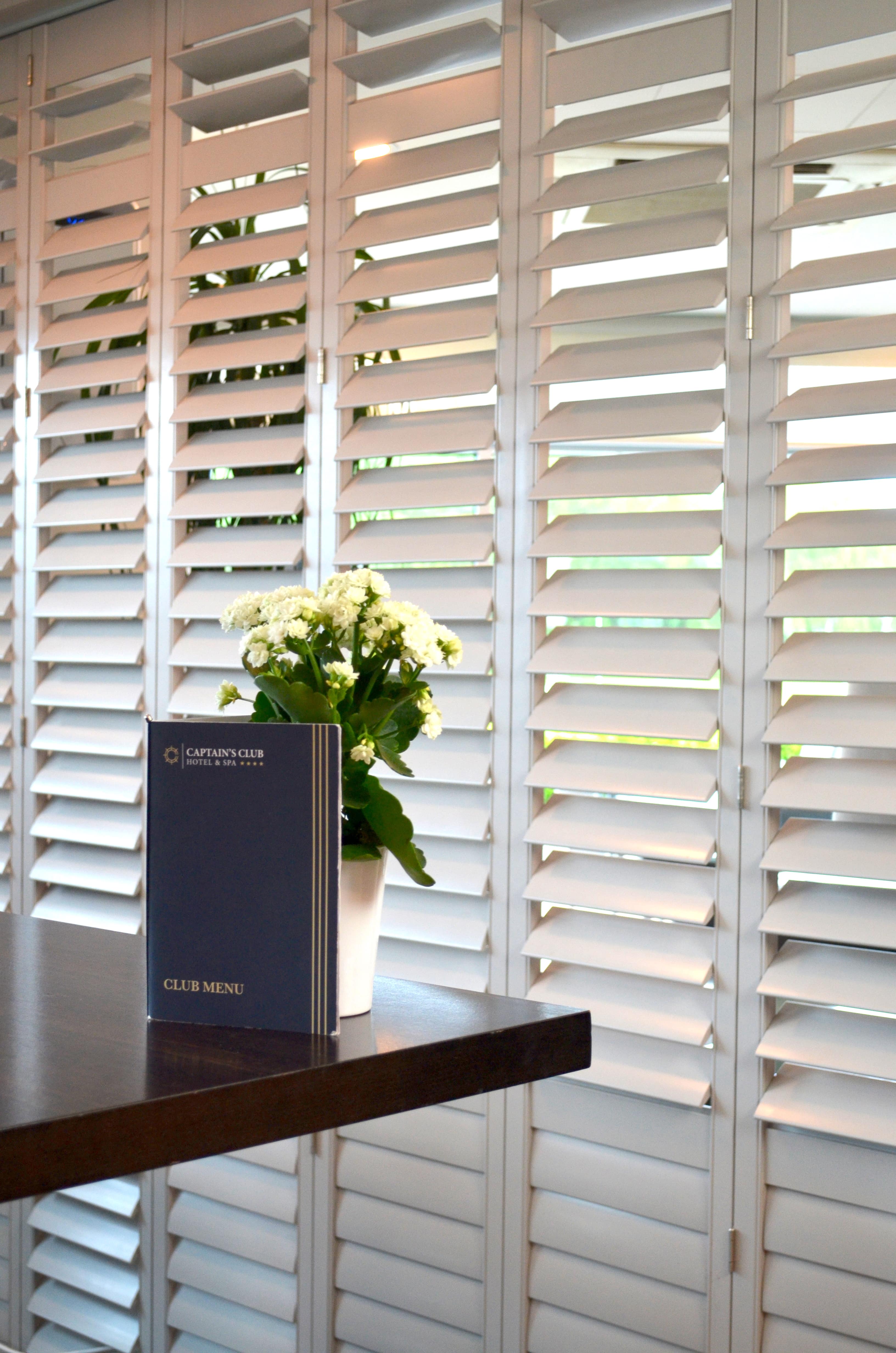 In fact, numerous new clients come to us, and we've supplied Andover shutters as a result of referrals for many years. This makes us very proud as a company that always puts the customer first.
After you experience this service first-hand and see the finished installation of your shutters in Andover, we're confident that you won't hesitate to vouch for us either. Small family business ethics stay at our core regardless of how much we expand!
See the Shutters for Yourself
Andover customers looking for a set of versatile shutters that will elevate the property's appeal to the next level should take some time to browse through our online product galleries. You'll discover numerous high-resolution images from previous installations.
We're sure that seeing these pictures up close will give you all of the reassurance that you need to order our shutters. Andover residents wanting to have an informal chat about their ideas and requirements are welcome to reach out to us via any of the contact forms outlined below!
Get in Touch
You can reach our friendly team of professionals whenever you want by calling 01722 440 714. We would be happy to listen to all of your requirements and give you a realistic estimate with no strings attached and no obligation to commit!