Just Shutters Teddington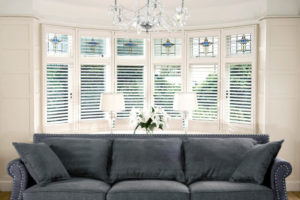 This affluent South London suburb boasts an array of stunning and super stylish homes! The Just Shutters Teddington team are passionate about interior design, and even more passionate about customer service! Therefore, you can rest assured that you will receive the perfect shutters for your home with the best service possible.
Contact the team on 01932 500270. Alternatively book your home design visit or download a brochure using the buttons below.
The Shutters and the team
We stock one of the most extensive ranges of shutters in the UK. Couple this with the team's passion for design, and the result is truly bespoke stunning shutters!
However, there is more to shutter than meets the eye. Shutters are actually incredibly practical. This practicality comes as a result of many unique features! Features such as; being child safe, providing an additional layer of insulation and being very easy to clean. As a result, it is not hard to see why shutters are amongst the most desirable home furnishings!
The Just Shutters Teddington team share this enthusiasm. The team, run by Surrey locals Simon and Georgina Broadhurst, strive to provide the most perfect shutters to each home they visit. They are up to date with the latest trends and work to match these with the décor you have built in your home. Watch the video below to get to know the couple more…
What our customers say
Customer service excellence lays at the centre of the Just Shutters ethos. Therefore, we are delighted when we get positive feedback from our customers, such as;
"A very professional job done, courteous and efficient."
"Simon came to quote and took all the measurements. He then came back and completed the installation in one day."
"I had plantation shutters fitted to my two bedrooms-absolutely thrilled-so much so I will be having Just Shutters back to fit more in my lounge. Very professional, good communication and clean and efficient."
As a result of many reviews such as these, we have been awarded a 9.9/10 rating on Checkatrade.