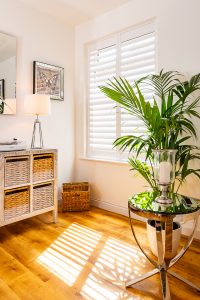 Shutters bring windows to life with their exact, seamless fit, revealing the beauty of shapes, sash windows, and bays.
Perfect for any style or size of window, the effect of shutters is transformational, making a room look lighter and brighter.
As well as adding elegance and style to any home, our shutters are incredibly practical; they come with a host of benefits:
SHUTTERS ARE DURABLE AND PROVIDE LONGEVITY
Our shutters will not fade, warp or discolour over time. We offer only the best products and can therefore back them up with our lifetime guarantee.
If in the unlikely event of damage, they are also repairable, making them far more economical in the long term.
EXCEPTIONAL LIGHT CONTROL
Have you ever worried that adding shutters to your windows may block the light? Well, they have quite the opposite effect. You can bring beautiful, ambient light into your home by angling the louvres.
ENERGY EFFICIENT
Shutters provide a refuge from climatic extremes. Did you know that the most significant loss of heat in our homes is via our windows and doors? By installing plantation shutters, you can improve the thermal efficiency of your windows by up to an incredible 40%.
In the summer months, the benefits of shutters shine again as they help to keep a room cool and prevent your home from overheating. Please click here for more information on the energy efficiency of our shutters.
KERB APPEAL
Shutters add value to a property; unlike curtains and blinds, shutters are a fixture that will stay with your home. They offer a real selling point when you are moving on and can add to the sale price. Consider shutters for your front windows to create a wow factor when potential buyers arrive for that all-important first viewing.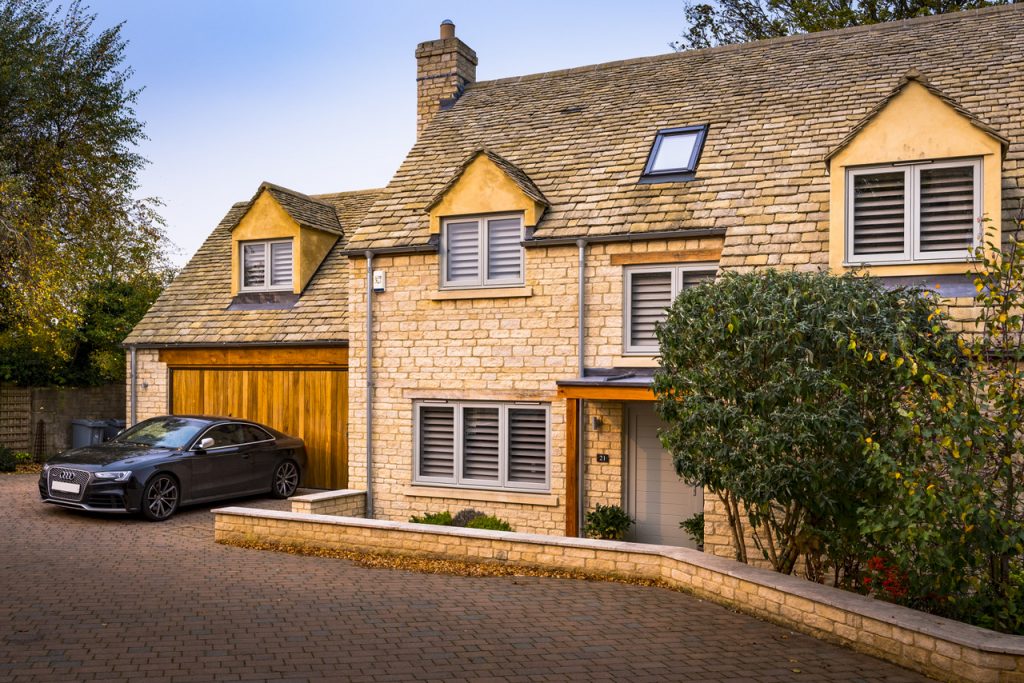 SOUND INSULATION
Suburban homes can suffer from noise pollution, either from traffic or neighbours. Shutters add an extra layer between you and the outside world, reducing noise significantly.
LOW MAINTENANCE
You will need to dust your beautiful shutters occasionally with a natural feather duster, but apart from that, our lifetime guarantee means you are covered. No need to launder or dry-clean like curtains or blinds.
ALLERGEN REDUCTION
Removing soft furnishings from your room reduces dust mites. Curtains and blinds can exacerbate allergies, so remove them and fill your home with beautiful, hygienic custom-made shutters.
PRIVACY
People are moving away from old-fashioned net curtains to provide privacy. If you live on a busy road or an overlooked plot, shutters can offer the optimum privacy solution whilst delivering style credentials.
CHILD SAFE
Shutters are intrinsically child safe. They do not have any dangerous cords and are securely fitted, so there is no chance of them falling down or causing injury. Click here for more information on shutters and child safety.
PET FRIENDLY
Blind cords and long curtains can be dangerous for our pets. Cats love to climb them, and dogs can get tangled up in them. Shutters offer a much more sturdy and durable option which won't cause our furry friends any harm. Allowing them to while away the hours whilst looking at the world outside through elegant shutters in safety.
REDUCE TELEVISION GLARE
Flat-screen televisions offer fabulous pictures, but their design can cause glare making it harder to see what you are watching.
By simply adjusting the louvres, shutters will shade a room on brighter days, offering the perfect solution for reducing television glare.