JUST SHUTTERS AMERSHAM
Are you looking for the very best shutters in Amersham or any the surrounding areas? If that sounds exactly right, then Just Shutters offers the finest quality, service, and overall value. With experience in over 8000 homes, our team promises that whether your home is a rural retreat or a town centre apartment, we will treat it as a castle. You can call us today on 01494 917 055 to get the project started.
Why Choose Plantation Shutters?
Just Shutters is the most established interior shutter specialist that you can find. We have worked on numerous properties, including several listed buildings. This means that we understand the delicacy in working in the stunning traditional properties in the Amersham area.
There is much more to shutters than just their decorative appeal. With a pair of high quality shutters, you can enhance windows, enjoy greater light flexibility, shade as you want, and much more.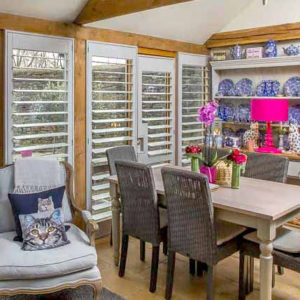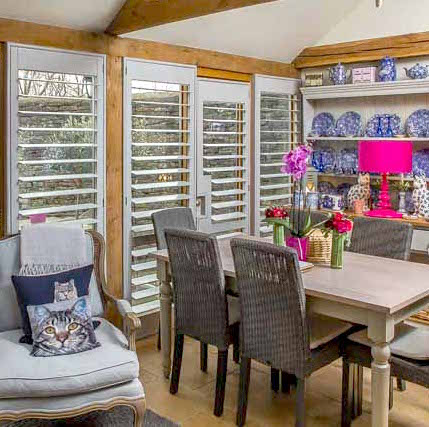 We only offer high quality shutters that are going to last for many years to come. Only with our products will you be able to enjoy all of the following unique benefits and guarantees:
Added Value
Allergen and Noise Reduction
Easy Maintenance – Just Wipe Clean
Energy Efficiency
Increased Security
Lifetime Guarantee
If you're not completely sure about which style or method of operation to go for – or whether shutters are even the best option for your property – just get in touch. We'd be happy to have an informal chat about your tastes and ideas, after which we'll make our impartial professional recommendation.
Let Just Shutters Help
Here at Just Shutters, we have been active in the Amersham area since 2006, so we have over a decade of hands-on experience. During that time, we've earned an excellent reputation and a loyal client base.
Not only do our customers come back to us for more products, they also regularly recommend us to their friends, family members, and colleagues in Amersham. This makes us very proud because we always go the extra mile in order to facilitate a client request, whatever it may be.
Our installations are smooth and straightforward. We will know exactly how to proceed, regardless of which shutter type you end up choosing. We will maintain a tidy worksite and pay your property the utmost respect while working.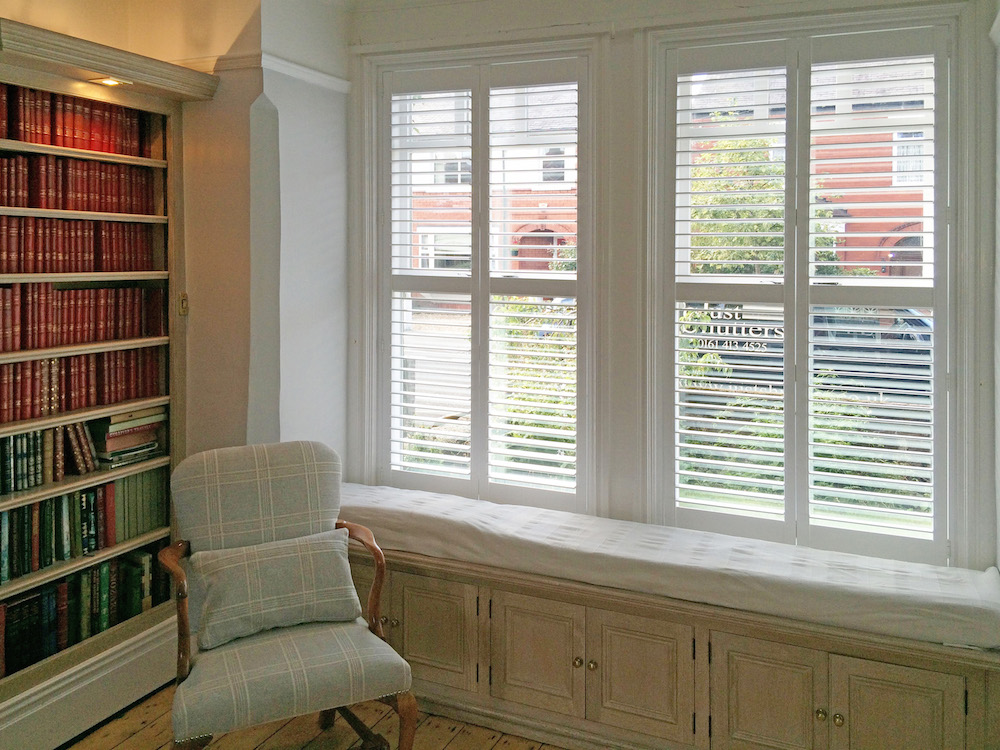 What Our Customers Say
Getting shutters is a fun journey and we always ensure that it's completely satisfactory for you from start to finish. Not only do we get a lot of referrals, we have also received over 1700 customer reviews.
When you read through this feedback, you will get all of the reassurance that you need for enlisting our expertise for your upcoming project. We aim for no less than 100% client satisfaction, so you're in safe hands.
Contact Us Now to Get the Best Shutters Amersham Can Buy
Would you like to get a free quote for a set of custom shutters or just have a chat about your requirements? You're always more than welcome to call our local team on 01494 917 055 or reach out via our online enquiry form.