Are you looking to purchase a new set of shutters for your home? If so, you'll want to give Just Shutters a call today on 0345 894 0700 and browse our incredible selection of high-quality options. As the best suppliers of shutters, Ringwood has to offer; you'll be blown away by the staggering array of options that we have to offer. To find out more, get in touch.
The Number One Supplier of Shutters in Ringwood
If you're tired of curtains and blinds and looking for a fantastic alternative, look no further than our vast selection of shutters. Ringwood can choose from some truly incredible options, including our own exclusive Coastal range. Whether you're replacing an old set of shutters or upgrading from curtains, you'll be impressed by what we have to offer. Only with Just Shutters can you achieve a world-class aesthetic for such an affordable price.
Ringwood, shutters are a great investment for any home or commercial property. Unlike curtains, they are don't require much effort to keep clean – a damp cloth will suffice. This makes them ideally suited to allergy sufferers, as they don't collect and retain dirt and dust the way curtains do. They also provide superior control over light and privacy levels, as the slats can be angled as required.
Whether you're looking to invest in a set for your bedroom, kitchen, lounge, or some other area of your home or business; you'll find an option to suit. As the best selection of shutters, Ringwood has to offer; the team at Just Shutters can provide customers with a wide range of options, including: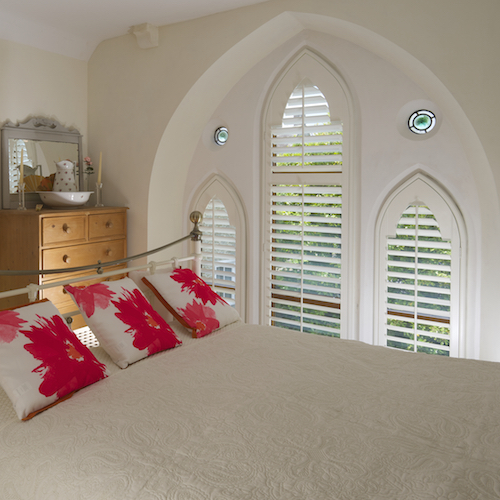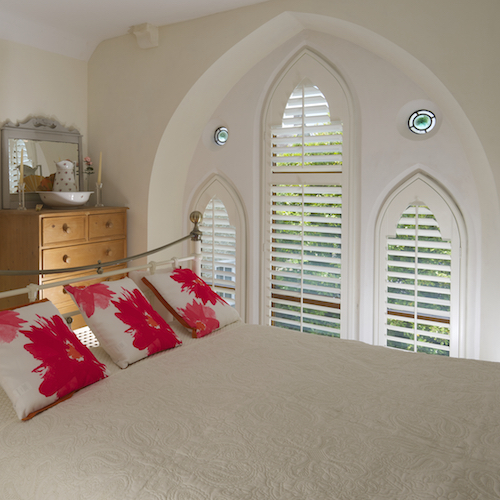 Plus, we supply shutters in Ringwood for a wide range of applications, in a wide assortment of styles. Whether you're looking for a café style, tracked option, tier-on-tier, or something else entirely; we have you covered.
Security Shutters Ringwood Customers Can Always Count On
Inspired by homes in South Africa, our security shutters are a magnificent alternative to standard security grilles, bars, and roller shutters. They lack the overly industrial look and feel of these more traditional options, instead sporting world-class aesthetics that customers will love. Naturally, they don't compromise on the security aspects. Our Ringwood shutters for security applications are made using high-quality aluminium.
Aluminium won't rust and is incredibly strong and durable, making it an excellent choice for keeping out unwanted guests. Plus, a patented key-lock mechanism is installed on all our security shutters. Ringwood customers can rest easy knowing that these stylish, ultra-tough shutters will keep away prying eyes and deter would-be thieves.
Design Visit
To help customers get the most out of their new shutters, Ringwood customers are urged to call Just Shutters to arrange a design visit. Our team will visit your property at a time that is convenient for you. They'll take a look around at your current décor and suggest designs that'll beautifully complement your rooms. You'll then be quoted for services before proceeding.
If you'd like to arrange for such a visit, call Just Shutters now on 0345 894 0700 – there's no obligation to commit to using our services beyond the quotation stage.
Why Choose Us for Ringwood Shutters?
Welcome to Just Shutters – the UK's largest independent shutters supplier. As one of the finest suppliers of plantation shutters, Ringwood will be hard-pressed to find a better option anywhere else. Renowned for our customer excellence and affordable prices, you'll find our team to be most accommodating. We're the right choice, even for customers on a tight budget. With so many options available, you'll be sure to find something that's right for your property.
But why take our word for it? Click on our Checkatrade profile and read some of the fantastic feedback left for us by previous customers. Many of our customers will happily attest to the quality products we supply, our outstanding customer service, and our highly affordable prices. This should convince you beyond all doubt that we're the right choice for shutters in Ringwood.
Contact Us
When inquiring about shutters, Ringwood customers need only contact Just Shutters on 0345 894 0700 for a service that defies all expectations.