Just Shutters Scarborough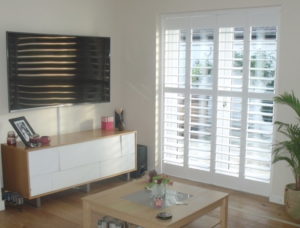 Just Shutters Scarborough are the experts in providing the finest quality plantation shutters in the area. Our experts recognise that Scarborough is more than just a picturesque seaside town – it also plays host to some stunning homes! The Just Shutters experts are local to the Yorkshire area and as a result know how to work any interior design trend into the unique homes the town boasts. Start your Just Shutters journey today to finally get the interiors of your dreams!
Contact Just Shutters Scarborough
Get in touch with the friendly team at Just Shutters Scarborough, part of the Yorkshire Division, today! They are on hand to guide you through the many options for shutters in your home – such as; style, colour, size and materials. Book a home design visit to see samples and get inspired! Call the team on 01757 602459, or use the buttons above.
Shutters – the endless possibilities
Versatile and unique – shutters summed up in 2 words. We stock the largest range of shutter products in the UK – including our own exclusive versions that no other company is in possession of. Our experts are dedicated when it comes to finding the right shutters for your home!
The experts are passionate about interior design trends. Coupled with their knowledge of shutters, they can create a finished product that is truly unique to your interiors! This can be achieved in many ways, such as; choosing a custom finish, changing the louvres size or incorporating a niche design (for example café style shutters). Browse our galleries here to get inspired.
Shutters – unrivalled practicality
In addition to shutters' stunning looks, they are also practical! There are several features that ensures this. For example, shutters are; very easy to clean, insulating and completely child safe. Furthermore, our shutters are exceedingly durable – being built to last for years to come. As a result, we offer a lifetime guarantee!
Unrivalled customer service
It is not just our great product offering which makes us the number 1 choice for plantation shutters. Customer service lays truly at the centre of the Just Shutters business. Our national network gives you great value, whilst our local representatives give you that local friendly approach we are famed for. Due to this, we are incredibly proud to have been given an average rating of 9.9/10 across all of our Just Shutters territories on Checkatrade!