Just Shutters Richmond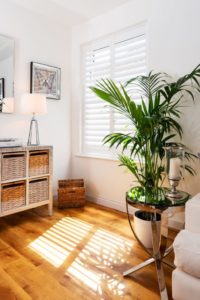 Richmond, located in the London Borough of Richmond upon Thames, is known as the 'jewel in London's crown'. It isn't hard to see why, as the picturesque town is located only 10 miles South West of Central London. As a result, Richmond plays host to some incredibly opulent and impressive houses! Enhancing these beautiful homes with the wide variety of benefits shutters bring truly is a passion of the team at Just Shutters Richmond.
The Just Shutters Richmond team, run by husband and wife team Simon and Georgina Broadhurst, know the Surrey and London area exceedingly well. They are experts in the latest interior design trends and stylish looks that the area is renowned for. Get in touch with the team today on 01932 500270 to start your Just Shutters journey! Alternatively, use the buttons below to book your home design visit or download a free brochure.
The number 1 choice for shutters!
As a company, Just Shutters are unrivalled in terms of our service and product offering. We stock the most extensive range of shutters in the UK – including our own ranges you won't find anywhere else!
Simon, Georgina and the rest of the team are highly regarded by their customers around Surrey and London. Interior design and quality products are essential to them, however customer service excellence is at the heart of their ethos. Therefore, they are delighted to have been awarded an impressive 9.9/10 rating on Checkatrade. This rating comes as a result of many independent reviews from their delighted customers. Reviews such as:
"Simon and his team were professional and helpful during the design and order process and the fitting by Rob was done quickly and cleanly."
"Very pleased with the professional and efficient approach of Simon and his team. The completed bay window looks great!"
The features of our shutters
Shutters are the superior window covering, with a long standing history of being a favourite fixture of interior designers and boutique hotels. This is not only as a result of their incredibly stunning looks! Shutters are incredibly practical as a result of several unique features. Features such as:
-Ease of cleaning: save time on household cleaning but just wiping shutters clean!
-Durability: shutters last many years! Therefore, we offer a lifetime guarantee on our products.
-Child safety: Shutters are entirely safe around children. Consequently, they are perfect for busy family homes.
-Security and privacy: the installation of shutters will enhance the security and privacy standards of your home.
-Insulation: there will be a reduction in heat loss and noise pollution when shutters are installed.
Furthermore, our shutters are completely bespoke and made to measure. Therefore, you can rest assured that they will suit your home perfectly.
Contact Just Shutters Richmond
Contact Just Shutters today on 01932 500270 to start your Just Shutters journey.