Join Us – Just Shutters Recruitment
Just Shutters is always open to hearing from exceptional people looking to join us. Those who are looking to work in an exciting and fast-paced environment, as part of an established and growing company.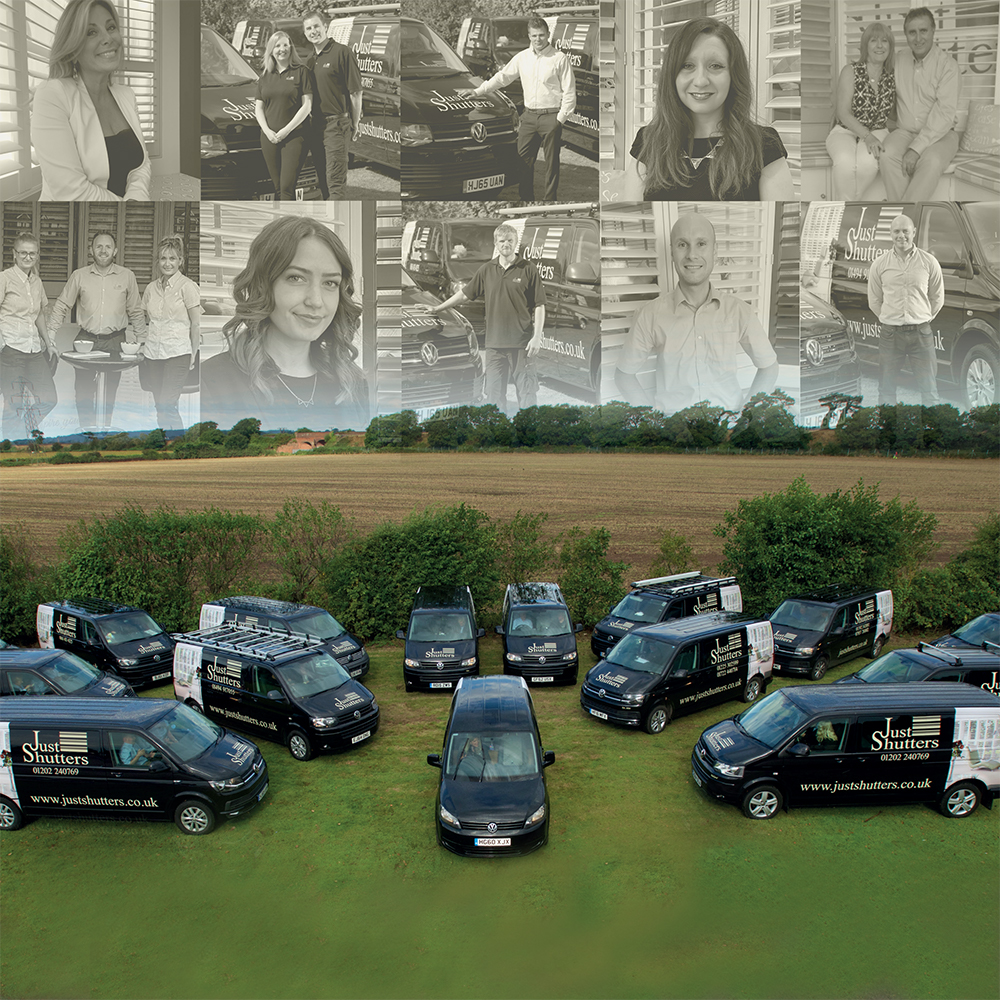 Our focus on customer experience and our hard earned reputation for excellence is at the forefront of our minds when bringing new people on to our team. We are looking for those who understand our core values. As well as those who enjoy being part a company that strives to be the very best; bringing the best in our products, our service and in our people.
Please see 'current vacancies' link below for the roles we are actively recruiting for. Additionally, we are also always happy to hear from people with that 'special something' they feel they can offer us now or in the future. Please send your CV and a short description of job role and yourself to; information@justshutters.co.uk.
Find our current vacancies here.
Find our Business Opportunity here.
About Just Shutters Job Opportunities
Just Shutters is constantly growing. So we are frequently adding to our friendly, dynamic and hard working team. We look out for exceptional, customer focused people, to add to that team. Therefore, we are always open to meeting with talented individuals who can add that special something to our business whether now or in the future.
Our career opportunities vary over time depending on the areas of growth in our business. Overall, opportunities span many areas, each require different skills and traits; our Master Fitters and Shutter Fitters are a team of highly motivated and hard working people who enjoy a challenge and do not mind long days. Our Fitting Assistants equally have to work hard and assist our Shutter Fitters with their work. A level of fitness is required for this busy and full on position.
Our Sales Designers are friendly, well presented and charismatic people who are self-motivated and work well in people's homes. They must have an overall eye for detail! We are always interested in hearing from great sales people who put equal emphasis on customer service.
Occasionally showroom and administrative roles become available. Furthermore, we are always keen to meet with people who excel in a shop or an office environment. Alternatively, if you have fantastic administration and organisation skills we'd love to hear from you.
Get in touch
Opportunities with the company change throughout the year. However, as a growing business we are constantly on the look out for people with that special spark who will help us drive the company forward. If you think you can add to our fantastic team, give us a ring and we would be very happy to meet with you.
If you are interested in our current roles, please get in touch. Or if would like to put yourself forward for consideration; please call us on 0345 894 0700, or drop us an email here.
Find out more about the Just Shutters team here Or additionally, for Just Shutters Business opportunities you may like to visit our business website.