Bournemouth Plantation Shutters
Bournemouth Plantation Shutters from Just Shutters – Dorset's longest established specialist shutter company; combining value, service and our market-leading lifetime guarantee. Call us on 01202 240769.
Bournemouth is a place people yearn to go to, and not just for its famously exceptional condition of its seven-mile long beach and summer average of almost eight hours a day. It offers a wonderful quality of life, with a wide variety of residential property in its avenues and roads (although there's only one actual street in the whole town!)
People in this lovely setting cherish their homes, as we well know at Just Shutters Bournemouth – we've been supplying the very best in traditional plantation shutters to them for many years. Indeed, we are the longest-established business in this sector locally, with a superb reputation for exacting quality and surprising value. Have a look at Checkatrade for our numerous independent verifications and astonishingly high rate of satisfaction.
What are plantation shutters?
Sometimes also known as posh blinds, or shutter blinds, our shutters can enhance and transform any kind of property. They add a relaxed style to every room, and improve key aspects of your living space all year round – in summer they shield you from oppressive heat and in winter they help insulate your home, keeping heat inside and cutting draughts.
Externally, they subtly change the perception of all kinds of properties, from large detached homes to small apartments and everything in between. They add privacy and security while always being harmonious and stylish.

WHY JUST SHUTTERS BOURNEMOUTH?
Our roots are in this local community and we've forged our reputation over many years by working closely with our customers to that our expertise helps to achieve the desired result.
Every installation, for us, starts with a conversation – listening to the homeowner and then guiding them through the right options including carefully chosen styles, colours, fittings, and mechanisms. The UK-sourced range is not confusingly vast – our experience has taught us to keep it simple and elegant; the real skill is in assessing and calculating the fitment itself, so the finished result will fit and function neatly, smoothly, and robustly.
When we come to you to install your shutters, we're sure you'll also be impressed with our precision, neatness, and respect for your home. If it takes a little longer to get everything just right, then we'll spend that extra time fine-tuning them. Because only then are we confident enough to issue our famous lifetime guarantee. This is our specialism and all we do, and our reputation depends on everything being absolutely right.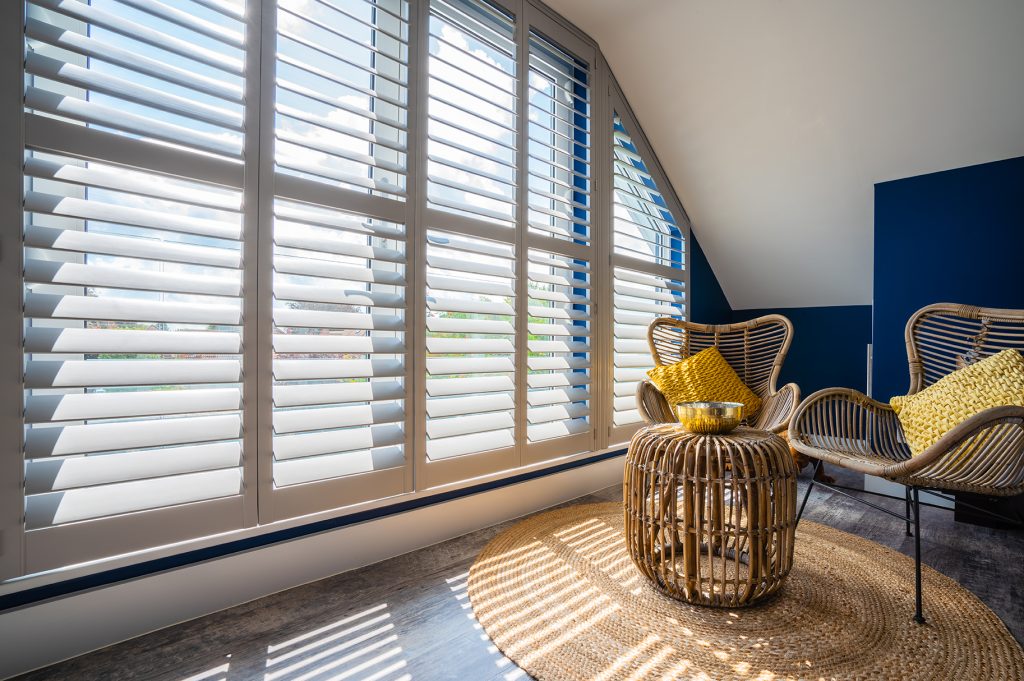 GET IN TOUCH TO MEET US
You can easily download our brochure, read our customers' comments, and book an appointment online. Take a look at our galleries too, for real-life examples of what we can achieve together.
Call our friendly team today on 01202 240 769