Celebrity Shutters 
By Charlotte Fantelli of Branded Video
In this day and age we just love looking at the decor and design choices of the rich and famous. With Instagram and Pinterest, the internet is teeming with sumptuous pictures, mood boards and style ideas we can be inspired by. We can always find looks we love and want to recreate.
Today I want to inspire you by showing just some of the lovely looks celebrities have achieved with Plantation Shutters.
Jonathan and Drew Scott 'The Property Brothers'
I adore watching one of my favourite shows on TV 'The Property Brothers'. In this show two twin brothers; Drew Scott, Estate Agent (or Realtor as he is in America) and Jonathan Scott, (Contractor) buy and renovate property. Their creations are super stylish and GREAT investments. The duo are the leading property renovation and style gurus of today with over 100 episodes of their Property Brother series, six spin off series, and a best-selling book in the field 'Dream Home'.
So, when we got to see behind the doors of the pair's own magnificent home I was delighted to see beautiful Plantation Shutters at every window and door. As experts at the cutting edge of design and renovation, these guys sure know how to make the most of light and space. Take a look at these dreamy rooms and gorgeous decor: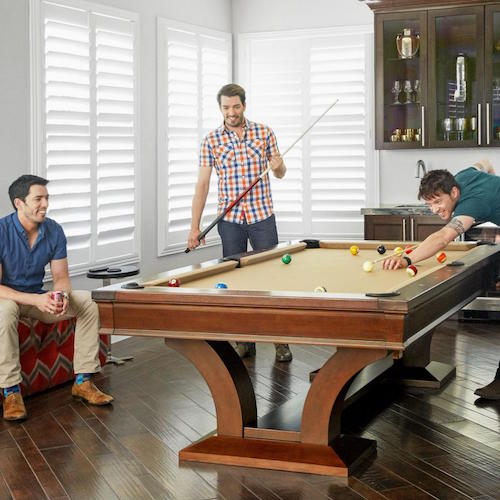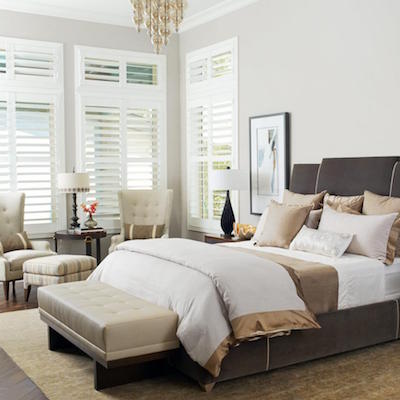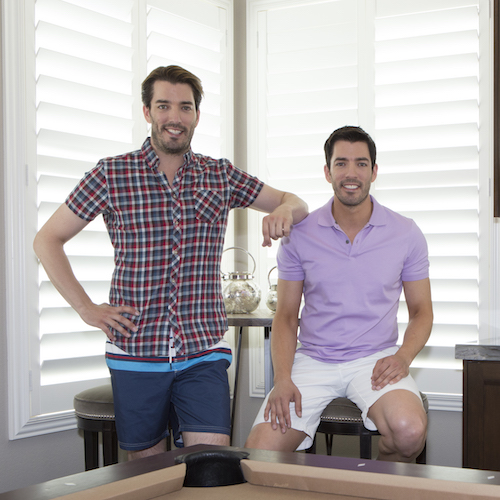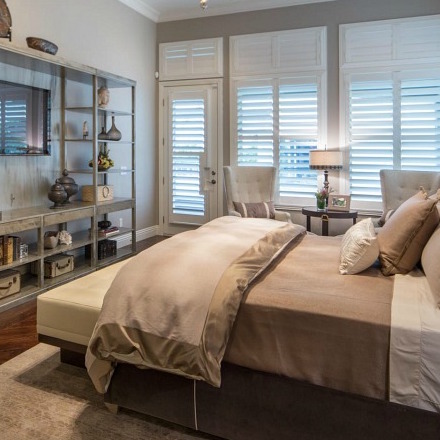 Giorgio Armani
Now if anyone knows style it has to be Giorgio Armani! With his exquisite designs and eye for detail in his work, his home is no exception. Giorgio has opted for a very minimalist look with wide louvres and hidden tilt rods.
Loving Plantation Shutters so much, Giorgio even opted for this design choice in his Armani Hotel Milano (also pictured bottom right).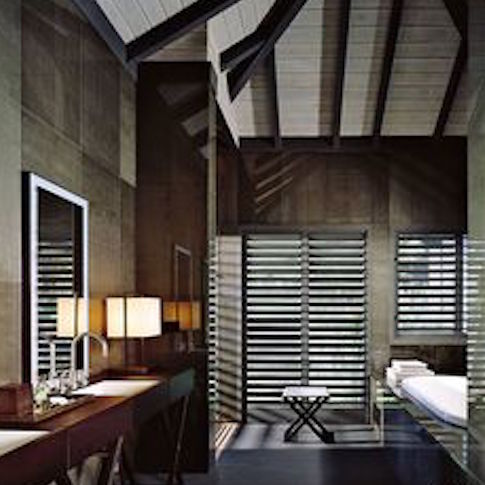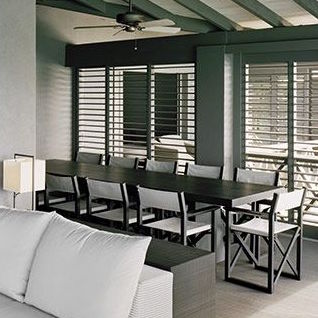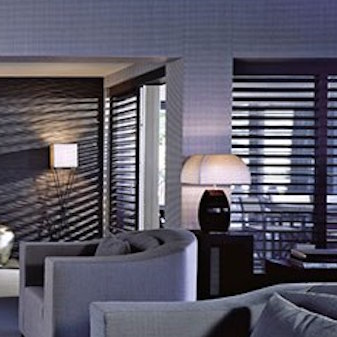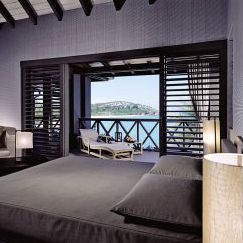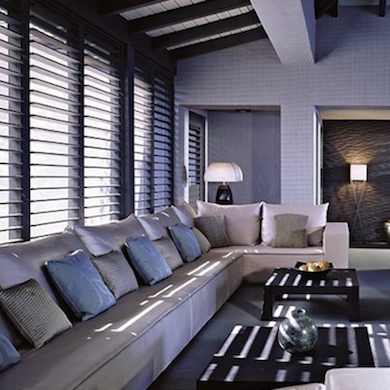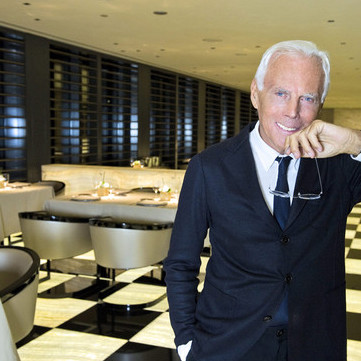 Ralph Lauren
Another style icon, Ralph Lauren has opted for stunning white shutters. Furthermore, his Montego Bay beach home, shouts style with these classic white shutters! They open the space to the outside world effortlessly.
The crisp clean lined interior makes the very most of the glorious tropical light filtering through these large louvres.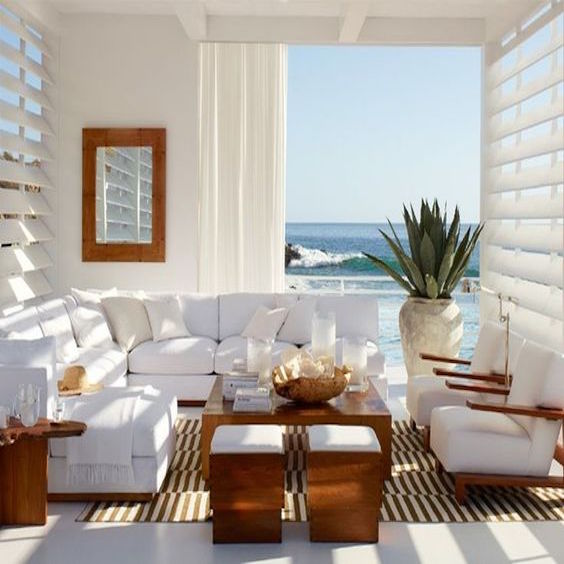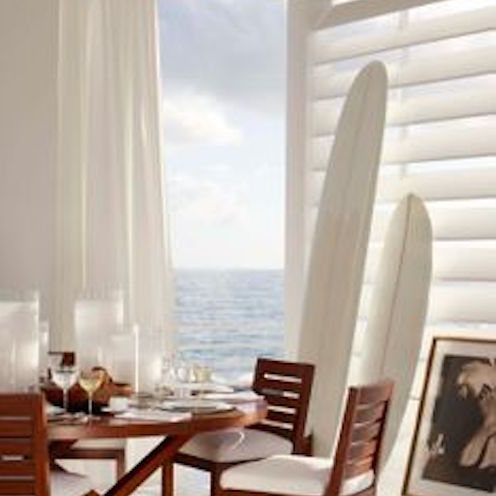 Sylvester Stallone, Celine Dion, Katherine Hepburn, and many many more…
As well as design and style gurus, additionally A-List celebrities have opted for the beautiful, sleek look of Plantation Shutters in their homes. Here are just s few. From left to right – Sylvester Stallone, Celine Dion, Katherine Hepburn: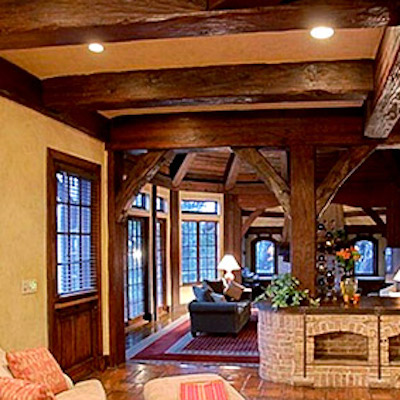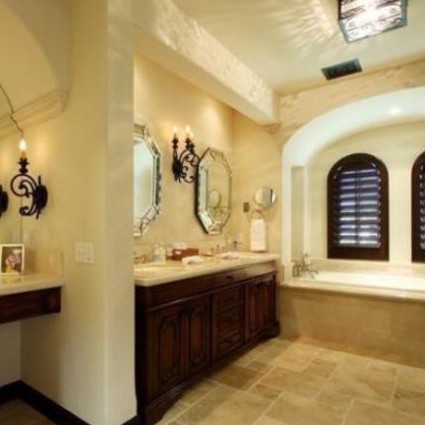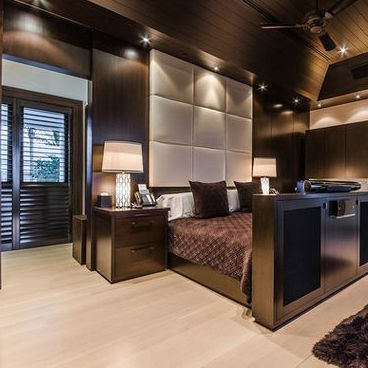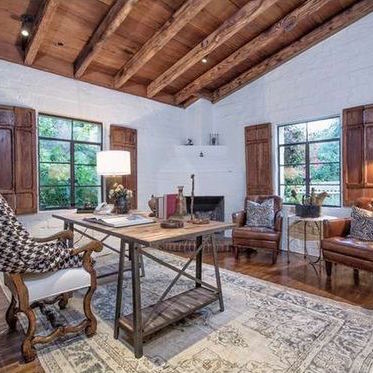 If you have been inspired by our look through the keyhole at these famous faces' shutters, please call us on 0345 894 0700. Alternatively, click the following links and let us show you how to get this A-List style in your home.