Christchurch Plantation Shutters
Christchurch Castle and Constable's House are some of the few buildings you'll find in Christchurch that are in ruins! This ancient town, the most easterly on the beautiful Dorset coast, has a historic heart and the quality of life is hugely valued by the people who live here.
We at Just Shutters Christchurch have been at the heart of this terrific place for many years, supplying our elegant and beautifully fitted shutters to homes all over the town and surrounding area.
We are not only Dorset's longest-established shutters specialist but also the best for value and reputation, as our exceptional performance on Checkatrade independently testifies.
Plantation shutters, also known as plantation blinds or shutter blinds, are a beautiful way to boost the appeal of your living space. That are perfect for any home, from the smallest flat and cosiest cottage to the largest and most expansive of period homes or stunning modern properties.
Because they fit so perfectly and have infinite adjustment settings, they can be used to insulate a room in winter by keeping out cold and draughts, while in summer the variable shade they offer can keep a room cool and calm, as well as protecting your furniture, fabrics, and books from sustaining sunlight damage at certain times of day.
Fitted precisely into your window frames – no matter what the aperture size or shape – they also give you privacy and security and cut down on intrusive noise. And not to be forgotten is the laid-back charm and style they add – our customers are simply in love with the look, let alone the undoubted practicalities.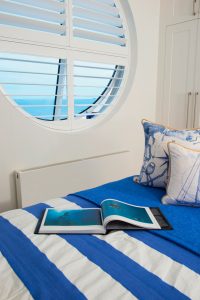 WHY JUST SHUTTERS CHRISTCHURCH?
There are two stages in our relationship with you, both of which are designed to produce excellent results.
Firstly, in an initial home design visit, we work closely with the homeowner. Together we will go through the choices in our carefully curated range of styles, colours, and finishes, so that the shutters will be virtually custom-made for the room, using high quality materials.
And secondly, when we come to you to install them, you'll see our work is very neat and very exacting. Each installation we carry out is a matter of craftsmanship for us.
We urge you to see Checkatrade and read the positive postings from our many satisfied customers; we feel they speak volumes for the quality of our shutters and customer service.
Here are just a handful:
"I am very pleased with the work Just Shutters carried out. The fitter was very friendly, tidy and overall gave a great service. As a result, I would not hesitate to recommend Just Shutters"
"Very high-quality product and a very professional service, therefore we are very happy."
"Professional, friendly staff and a top-quality product and finish. The best service I have received in a long time, for this reason I would recommend."
"Prompt, polite service, overall, very professional."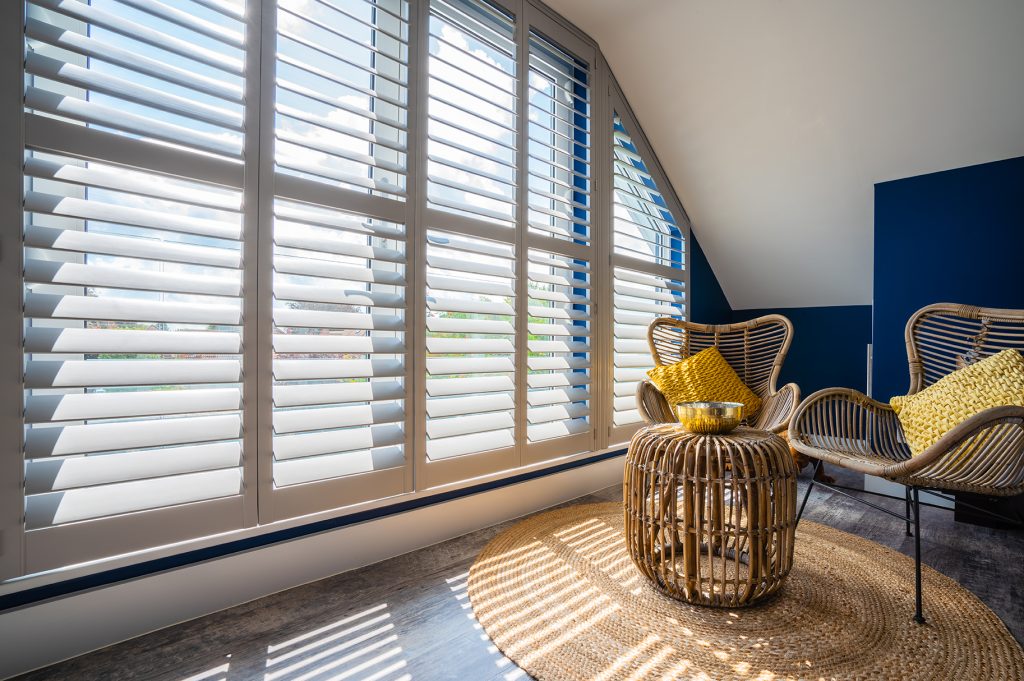 GET IN TOUCH WITH US
Contact our friendly team on 01202 240 769 – to discuss what you want to achieve. As a prelude to that, you can spend some time here looking through our photo galleries,
Alternatively, click the buttons above to download our brochure, or book an appointment with us.