Claygate Shutters by Just Shutters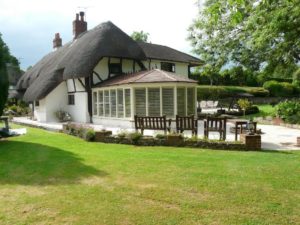 The picturesque Surrey Village of Claygate boasts an eclectic array of homes. Whether you live in a country cottage or an apartment, the Claygate shutters experts at Just Shutters will find the perfect shutter for you!
Our experts possess a genuine passion when it comes to enhancing property interiors, and love nothing more than adding that special something to the homes of Claygate – Shutters! Call us now on 01932 500270 to start your Just Shutters journey.
Just Shutters – the Claygate Shutters experts
Just Shutters in Claygate belongs to the Surrey Division, run by husband and wife team Simon and Georgina Broadhurst. The couple love nothing more than installing shutters that complete the look of stunning homes.
However, there is more to shutters than their beauty. Shutters are a fantastically practical option! This practicality affords many unique benefits, which include:
-Being perfect for busy family homes. This is because shutters are completely child safe!
-Fast and hassle free cleaning. All that is needed to clean shutters is a wipe with a damp cloth
-Enhancing security and privacy standards of your home. Feel secure and free from prying eyes when shutters are installed!
-Being entirely made to measure. Therefore, you can rest assured your shutters will fit seamlessly into your interiors
-Durability. Our shutters comes with a lifetime guarantee as a result of their incredible durability and longevity
Customer Service Excellence
The team at Just Shutters Surrey are committed to customer service excellence. Therefore, we are delighted with our Checkatrade rating of 9.9/10! See below for some examples of the independent customer reviews we have received:
"Shutters fitted ,very professional from start to finish, would highly recommend this company, love the product."
"Service very good. Delighted with the work."