Coloured Shutters
Shutters are stunning, they look good in any room! Here we shine a light on the bold and the beautiful coloured shutters. One of the best things about shutters is that they are bespoke and as such they can be as creative, unique and colourful as you are!
Let your imagination run wild and take inspiration from our range of styles and colours showcased below. Alternatively call us on 0345 894 0700 to see what bold and fabulous solutions we can create to work with your lifestyle and décor. We also have some exclusive ranges – please ask for details.
Gorgeous grey shutters
Grey is the colour! We can't tell you exactly how many shades of grey we can offer; with our colour match service it could be slightly more than 50! But what we can tell you is that this contemporary, clean and crisp look is all the rage right now. Take a look at some of our recent installations to see why: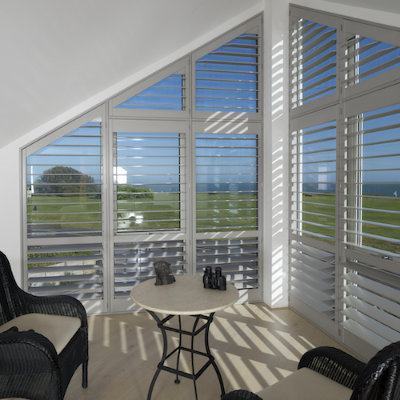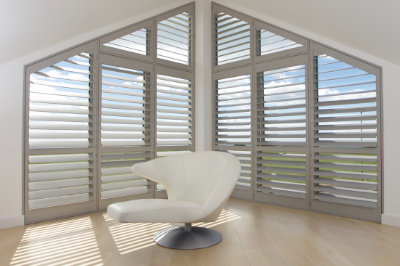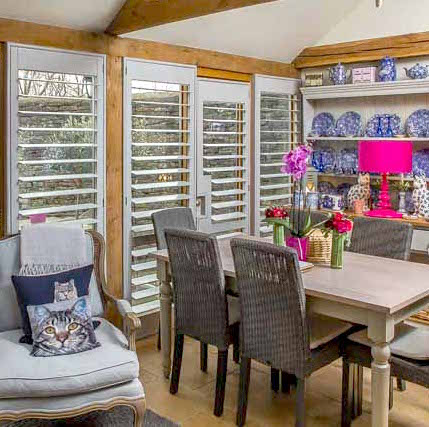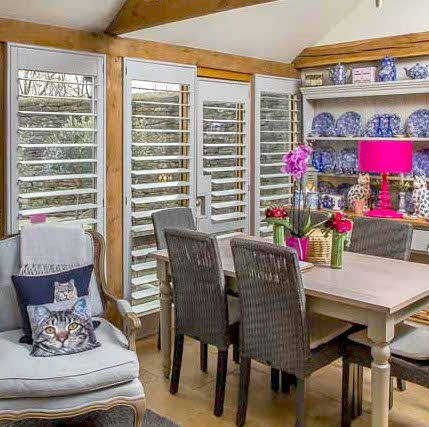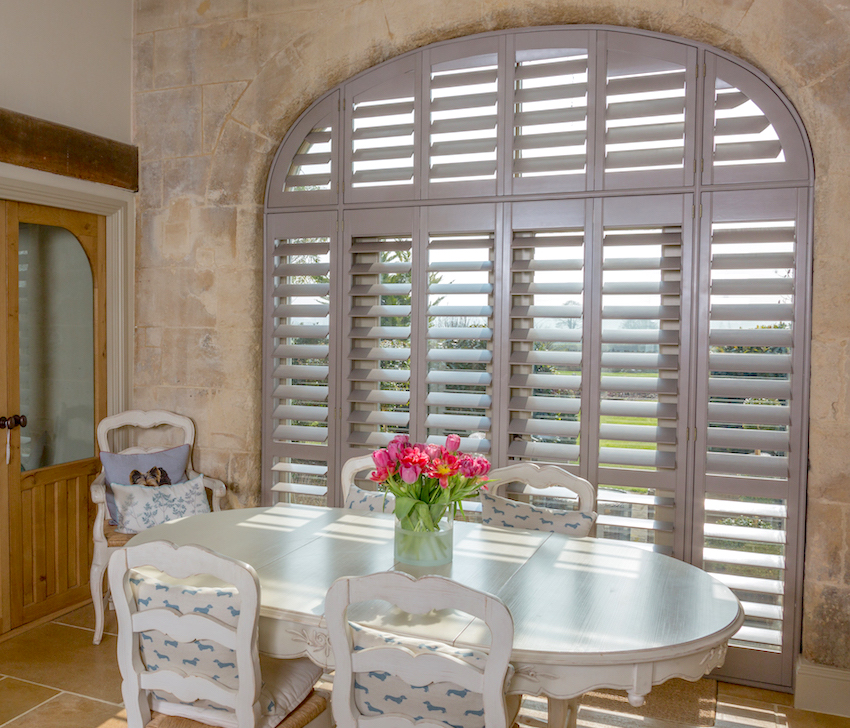 Brilliant blue shutters
The right blue hue can be a great addition to your room, especially when it comes to the windows, often drawing the eye towards the outside and giving a feeling of constant blue sky, these tones are especially popular on the coast.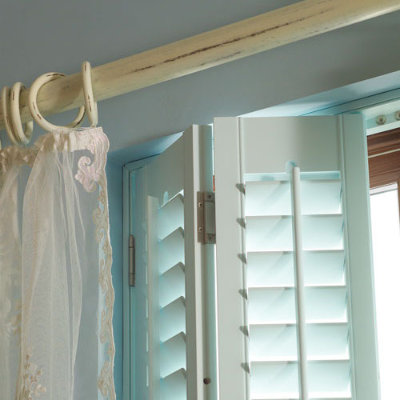 Perfect Pastels
We love these beautiful pastel green shutters we created for our customers, see our beautiful bay bathroom shutters and lovely arched lounge shutters.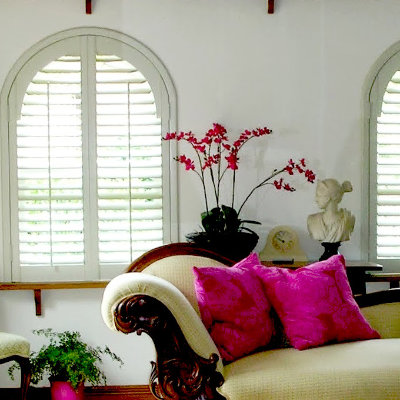 Bold coloured shutters
Whether, red, black or cream, bold or muted, we can achieve the perfect look for you, here are some examples: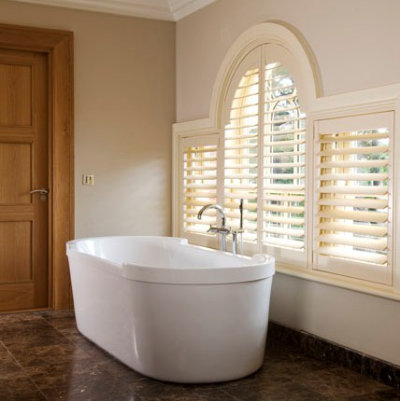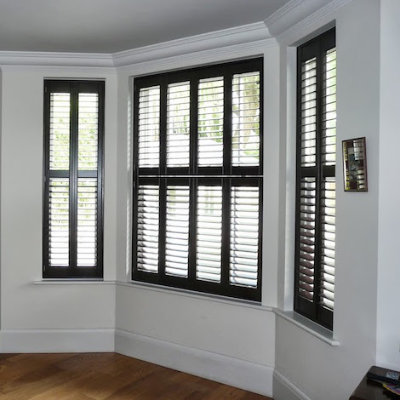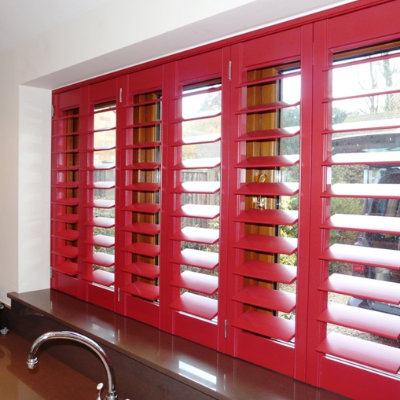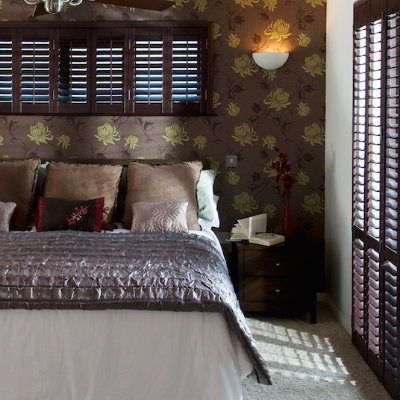 Warm wooden shutters
A selection of shutters we have designed and installed that show some beautiful ideas from the warm honey tones through to the very dark mahogany bedroom shutters.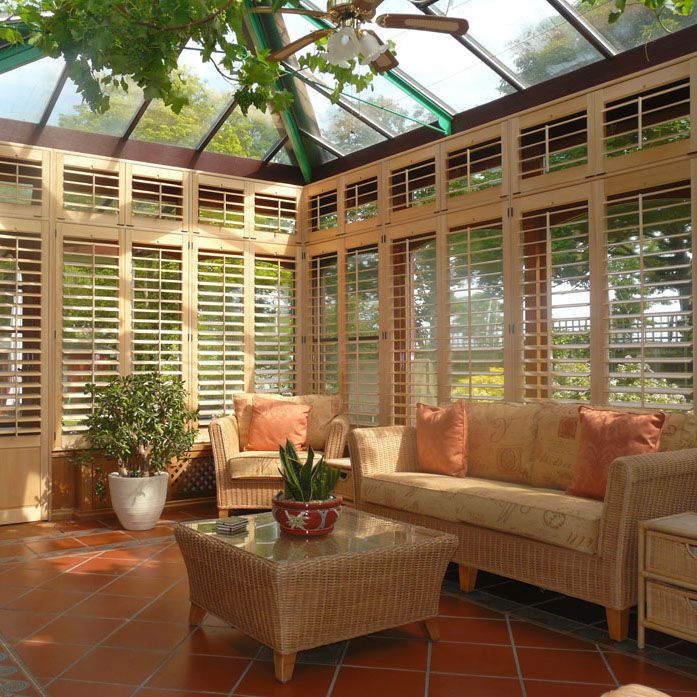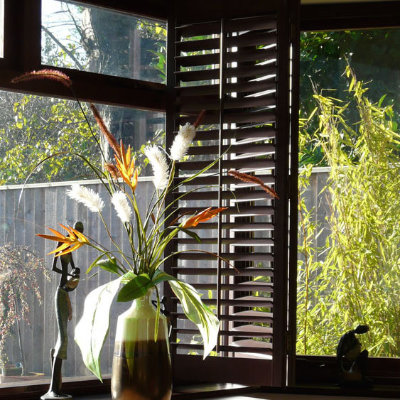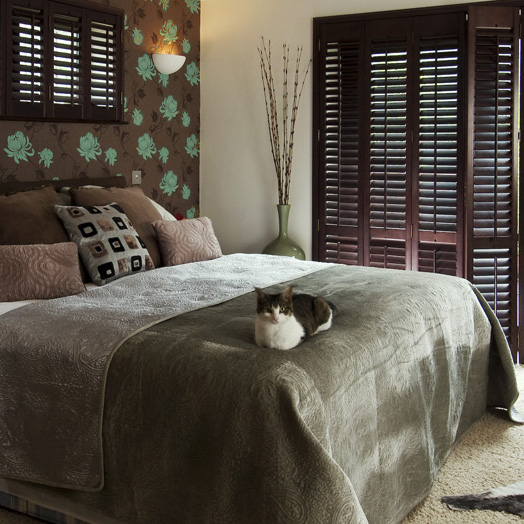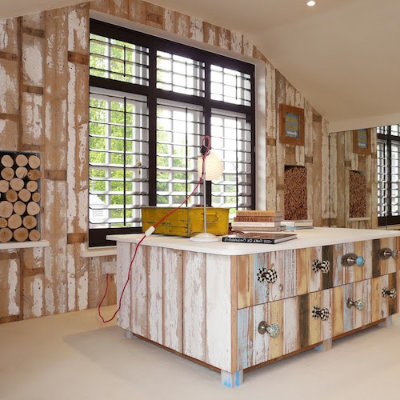 Whatever your style and taste, we have just the solution for you, call us on 0345 894 0700.