Curtain and blind alternatives
If you are looking for a super stylish and practical alternative to curtains and blinds, you have come to the right place. Just Shutters offer the perfect curtain and blind alternatives – beautiful interior shutters!
Plantation Shutters make any window or door a beautiful, elegant, sleek design feature. Allowing the light in whilst shielding you from any prying eyes beyond. They are perfect for plain, shaped, arched, angled, Velux or bay windows and as they are bespoke, they can be made to fit even the most unusual shaped space.
Shaped shutters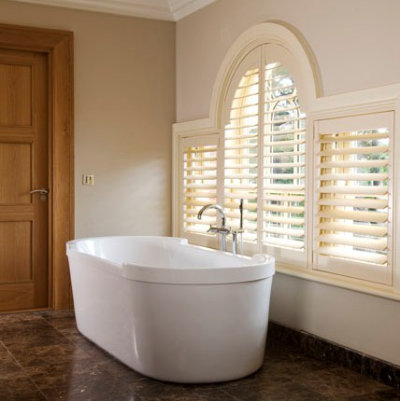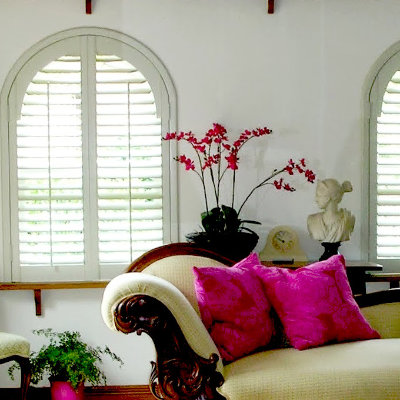 Gone are the days when you had to choose between curtains and nets or venetian blinds. Shutters offer the practical and strikingly beautiful answer to dressing your windows and doors.
Shutters allow ambient light to filter in to your home. The slightly reflective finish enables the natural light to brighten the home without dazzling glare. You will be able to watch the world outside while in your own private haven.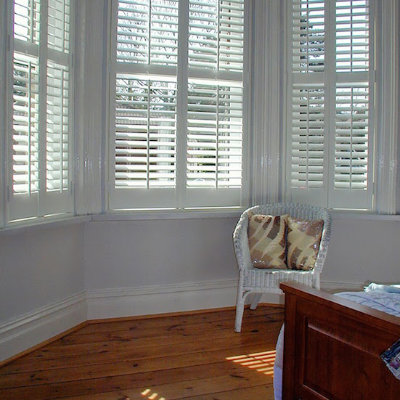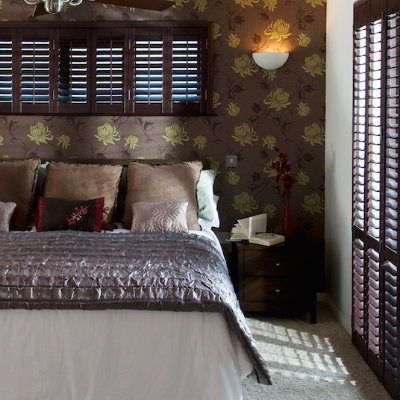 Alternative to blinds
Unlike fabrics or lesser wooden products, shutters do not warp, bleach or fade in the sun. They also do not hold spores, mildews and moulds like fabrics and reduce allergens in your home. With no hanging pull cords, shutters are perfectly safe for children and people prone to trips and falls.The perfect solution for anyone wanting style and practicality.
Alternative to curtains
So if you are looking for an alternative to curtains or blinds, shutters are the answer. Just Shutters are the Plantation Shutter specialists with over a decade of experience. With over 1000 reviews on checkatrade and a 9.9/10 rating, and a lifetime guarantee on our shutters, you can be sure you are getting the quality, range and service you deserve.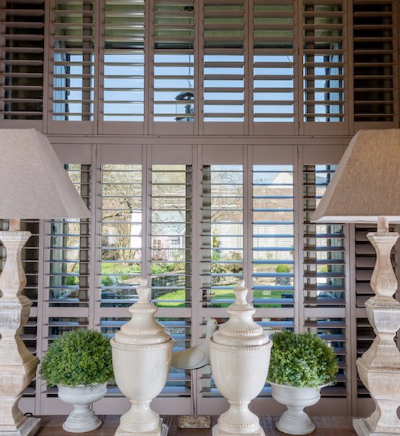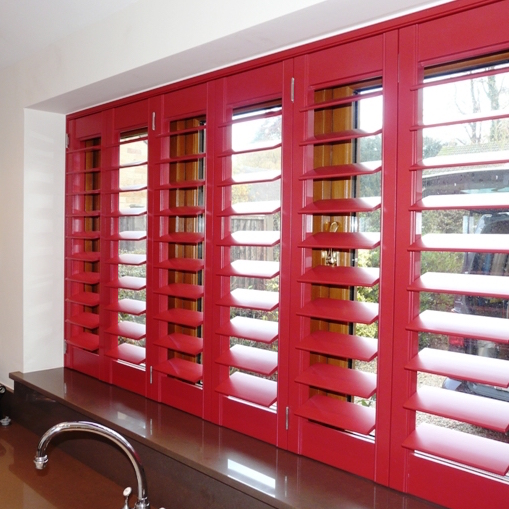 Call us on 0345 894 0700 or contact us here.