Shutters help shade the interiors of your home during periods of intense heat, preventing your home from overheating by blocking or reflecting the sun's rays.
The superior insulation we now have in our homes means that our homes can overheat in a manner similar to the
Greenhouse Effect.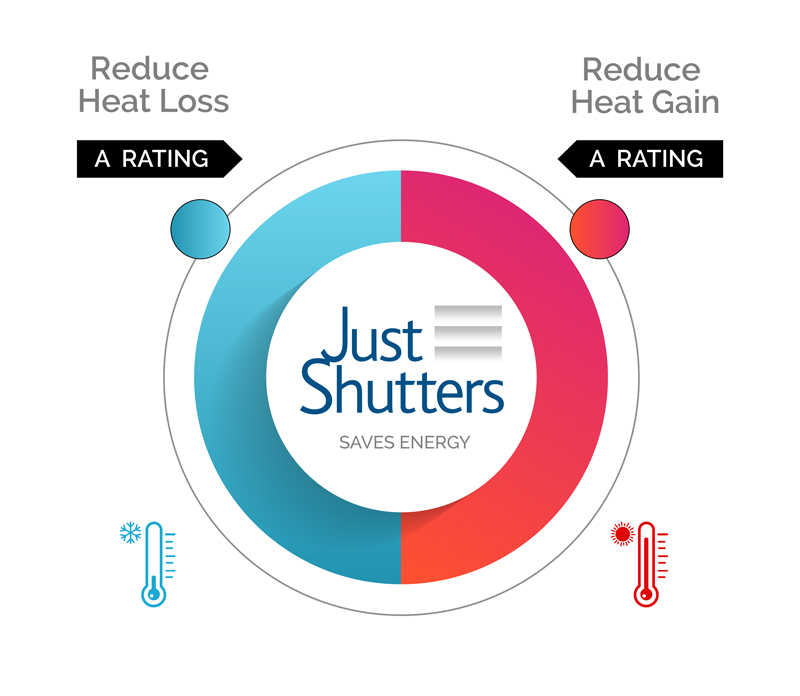 TOP TIP – HOW TO USE YOUR SHUTTERS TO REDUCE HEAT GAIN
It's worth considering how you use your shutters.
For optimal cooling benefits, louvres should be closed when it's hot outside and there is direct sun glare shining on a window.
Then they should be opened when the window is in the shade or the sun has set to allow a cooler breeze in.
BE COOL WITH JUST SHUTTERS
Our bespoke shutters, made to fit perfectly, are both practical and beautiful, adding elegant appeal to your home inside and out.
With unrivalled quality and customer service, Just Shutters expert fitting and our lifetime guarantee, you will love your beautiful shutters for many years to come.
Our expert designers are waiting to discuss your project with you.
To request a brochure or book an appointment, please click here.