Just Shutters is the most well-respected and longest-established shutter specialist in Dorset. But what does this really mean? Obviously, it means we have the ingredients that make a good business; Great quality, great service and great value for money. However, in all these areas, we go one step further…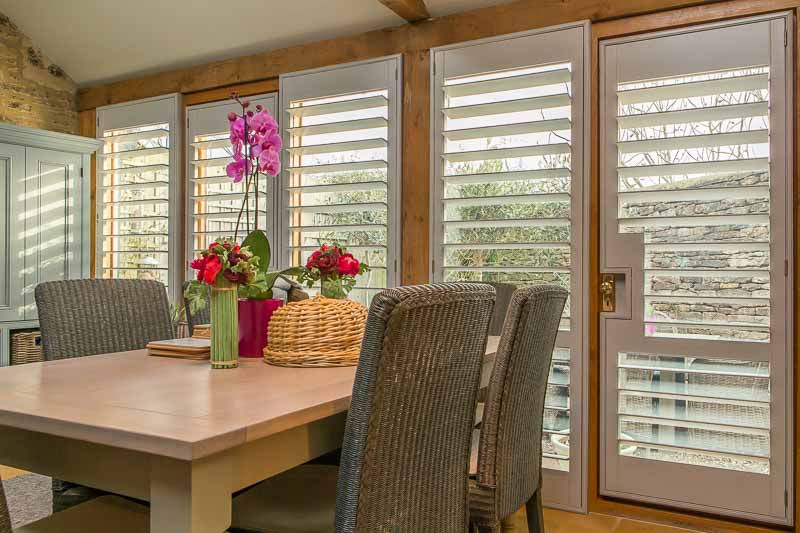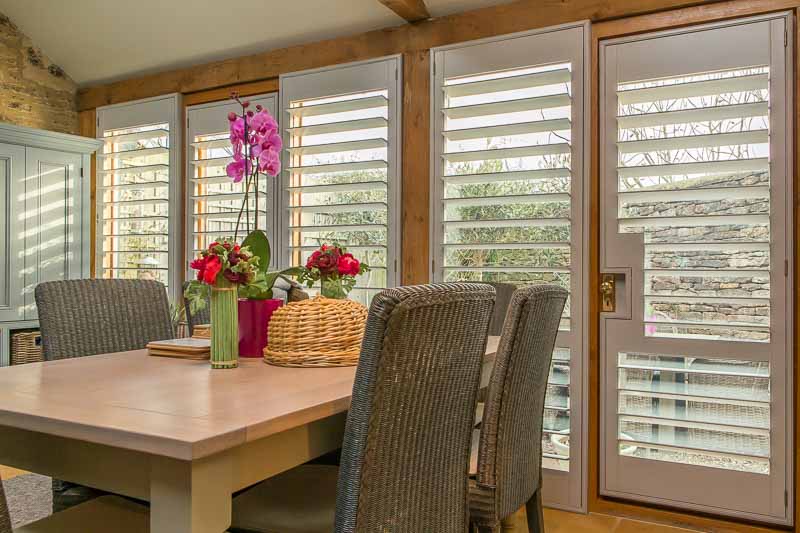 GREAT QUALITY
We work with the number one shutter factory in the world. No one knows shutters like the team of experts you will encounter on every step of your journey with us. Expert designers, craftsmen, creators and world-class fitters.
We have designed and fitted over 27,000 sets of shutters, with a total square meterage of 69,000; this would cover 13.5 UK aircraft carrier decks!

We have enhanced light and space in the tiniest of rooms and fitted windows so grand they have taken our breath away. We even created a masterpiece of shutters in a 50ft atrium! And each set is as unique and individual as the customer themselves. Hand-designed by people who care.
The quality of our shutters comes not only from their ingredients, the finest sustainable woods from the finest factory, but in the details and in our people. We have our own unique style and eye for doing things that customers genuinely love. That X-factor, the 'je ne sais quoi' that you just can't put your finger on. The thing that makes Jamie Oliver's dishes always taste that little bit better.
GREAT SERVICE
Our mission is always to go the extra mile to provide customers with a level of satisfaction that's unbeatable. To that end, we seek to establish productive relationships and always put our customers at the heart of everything we do. This is in the big things, such as our lifetime guarantee and how we train our staff to be experts you can genuinely trust. However, it is also in the smaller things, such as; taking our shoes off when entering your home, our printed booklets explaining your shutter journey, our vans always being clean, and vacuuming your room after we have fitted. Just those extras that really show we care.
GREAT VALUE FOR MONEY
Our brand has never been promoted on price. We haven't ever shouted that we 'beat prices'. Instead, it is all about the value we provide for your money. How much we can enhance your home and your life. That is not to say we are not reasonably priced; in fact; we beat most of our competitors hands down in this area. However, our shutters provide far more for your money and have a reasonable price tag.
The passion we give shows in every set of stunning shutters hand-designed by expert craftspeople. Your tastes, how you live in the room, your decor, style and ambience… We know that with our lifetime guarantee, you will be living with your shutters for many years to come; for us, it is not about giving you something you can live with; it is about giving you something you fall in love with.
So, if you are considering shutters for your home or business, please let us show you that not all shutters are equal, and not all shutter companies are the same. Let us show you what it really means to be Dorset's longest-established shutter specialists…
Call us on 01202 240769 to see what we can do for you.