Frome Plantation Shutters

Toby Eliot is your local interior plantation shutter specialist in Frome; with Toby's expert knowledge and design experience, you will be carefully guided through the buying process. Made-to-measure, your shutters will be perfectly fitted, perfectly designed, and perfect for your home.
Frome – "The sixth coolest town in Britain" as named by The Times and by the Sunday Times as one of "The Best Places to live in the UK", is steeped in history.
If you are lucky enough to own a home in this renowned town and wish to enhance your home interior style, the addition of elegant plantation shutters is perfect for you.
The beauty of shutters
Shutters add a timeless elegance to your home, stunning to view from inside and out. Once you own plantation shutters you will never go back to any other window solution. Shutters afford privacy without compromising light, act as further insulation and security, and require no maintenance. Our shutters are made to measure and designed to fit any style of window.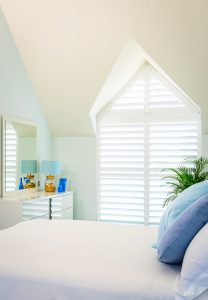 The beauty of Just Shutters
Established in 2006 as a family company, Just Shutters has grown to become one of the largest, independent retail shutter specialists in the UK. Just Shutters have always been one step ahead of Britain's gathering love for plantation shutters. However, that has never altered our 'family company' ethos. We have a strong belief in operating as a local company offering the excellent service synonymous with the signature style of our much-loved brand. We combine the most extensive range of shutters in innovative colours, styles, and materials at affordable prices, together with a craftsman's eye for detail and a meticulous finish.
Contact us
Contact Toby on – 01225 302 599 to request a home design visit today from the plantation shutter experts in Frome.
With a perfect 10/10 score on Checkatrade you can count on Toby to provide you with a flawless design and installation. Click here to see our fabulous reviews on Checkatrade.