Interior plantation shutter styles – Full height window shutters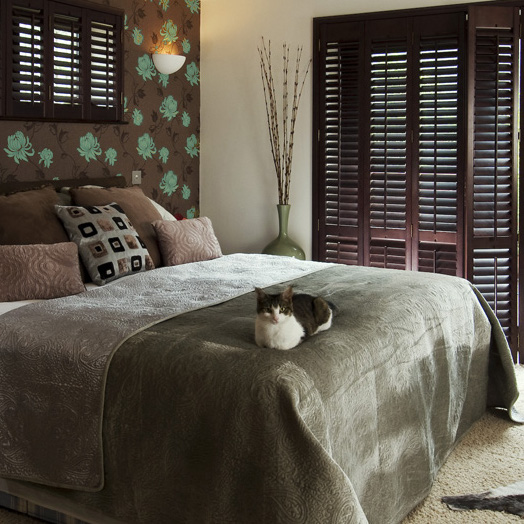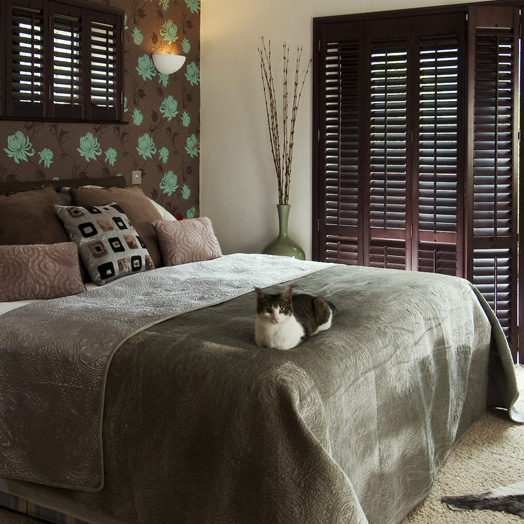 When it comes to choosing a popular style, you can't go wrong with full height shutters. As the name implies, these shutters run entire length of the window and can also be fitted to doors too. While full height shutters are a particular category, every installation is, in fact, unique. To get a better idea of what's on offer, take a look at the images showcased below. You'll get a better understanding of the many varied effects that are possible when purchasing full height shutters.
For example, most windows will suit a full height single panel shutter. If they exceed a specific height, a horizontal divider rail is used to strengthen the shutters. This enables the slats in the sections at the top and bottom to move independently of each other. It is also a feature that many people like as it gives the traditional shutter look for the taller window or door.
Bay windows look particularly brilliant with full height shutters fitted. As do doors and large windows.
Any window can benefit from the flexibility shutters give when it comes to light, shade, and ambience. For example, shutters that cover a large area can bring shade and privacy when shut or can be fitted to open fully without encroaching on the window at all. After all, whether you fell in love with a large window or patio door for the light and space it creates, or need to make the most of a smaller window, shutters can accentuate and compliment this perfectly.