We are thrilled to congratulate Gina Broadhurst, who was crowned Ms Great Britain Classic at the Miss Great Britain National Finals in Leicester on 20th October!
Gina and her husband, Simon, are proud members of the Just Shutters family network and the business owners of Just Shutters Surrey.
Gina is excited to start her year-long reign with a flurry of interviews, press, photoshoots and charity engagements.  Most notably, Gina will be attending the Alex's Wish Boogie Night Ball in November and appearing in the London New Year's Day Parade alongside Miss Great Britain Madeleine Roche and Ms Great Britain Larissa Palmer-Hirst.
We are so proud of Gina as she has achieved something extraordinary by securing the title of Ms. Great Britain Classic.
What makes her journey even more remarkable is that this was her very first pageant, underlining her unwavering belief that age is just a number. Beyond the glitz and glamour of her victory, Gina is not just a pageant winner; she's a 47-year-old married mother of two and Just Shutters expert.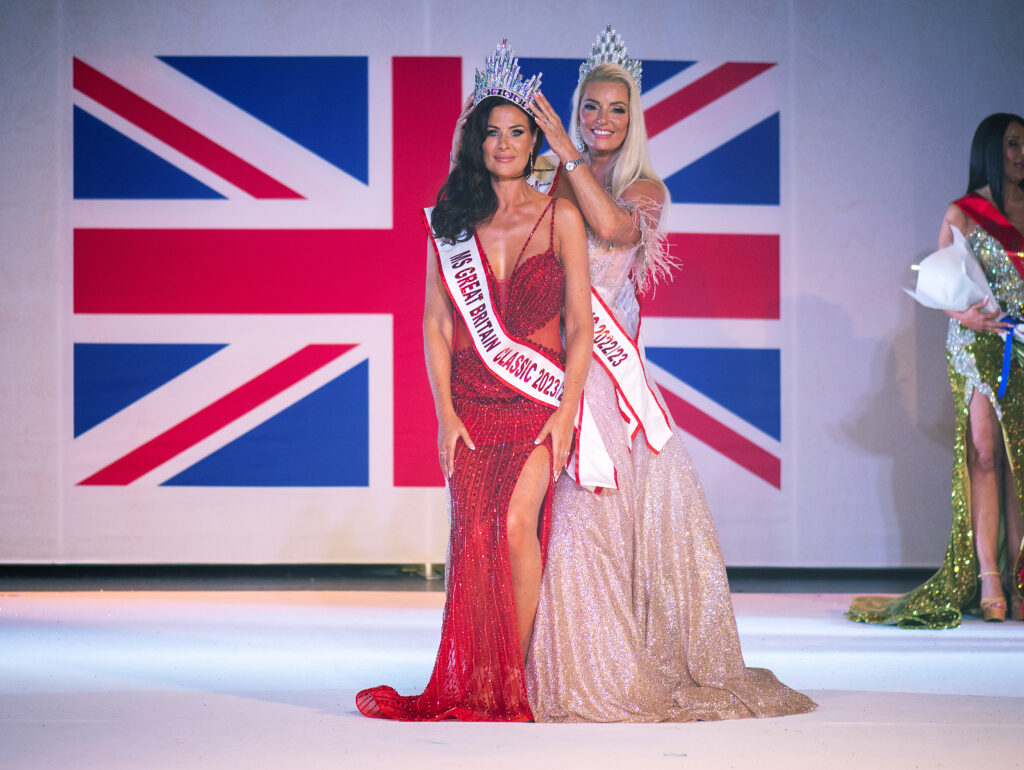 Gina's triumph in her debut pageant serves as a testament to her dedication and the unwavering conviction that age should never hinder one's aspirations. Gina campaigns on a vital, yet often overlooked, aspect of a woman's life – the menopause. She is determined to challenge the misconceptions that surround women's midlife. Gina firmly believes that women should not feel anxious or unattractive during this phase of their lives. Instead, they should embrace their power and confidence. Through her campaign 'Live For Now' Gina aims to inspire women to make their mark on the world, proving that they can achieve anything they set their minds to. Her mantra is clear: age is just a number. To equip women with the skills and mindset needed to boost their self-confidence and banish imposter syndrome.
We can't wait to see what this exciting year holds for Gina!
You can follow Gina's journey on:
Instagram
www.instagram.com/gina_broadhurst
Facebook
www.facebook.com/gina.broadhurst.9