Just Shutters Surrey features in Absolutely London magazine again this month. Read the full article here.
Shutters bring windows to life with their exact, seamless fit, revealing the beauty of shapes, sash windows, and bays. Perfect for any style or size of window, the effect of shutters is, quite simply, transformational, making a room look lighter and brighter.
As well as adding elegance and style to any home, shutters are incredibly practical, they come with a host of benefits and provide longevity and durability.  The key benefits include energy efficiency, allergen reduction, privacy, exceptional light control, kerb appeal, sound insulation, and low maintenance but all of this is underpinned by the beautiful aesthetic that homeowners crave.
Whether you have a clear vision for the interior design of your home, or you struggle to articulate exactly what you want, you can trust us to work with you to create show-stopping bespoke shutters, which will enhance your windows for years to come.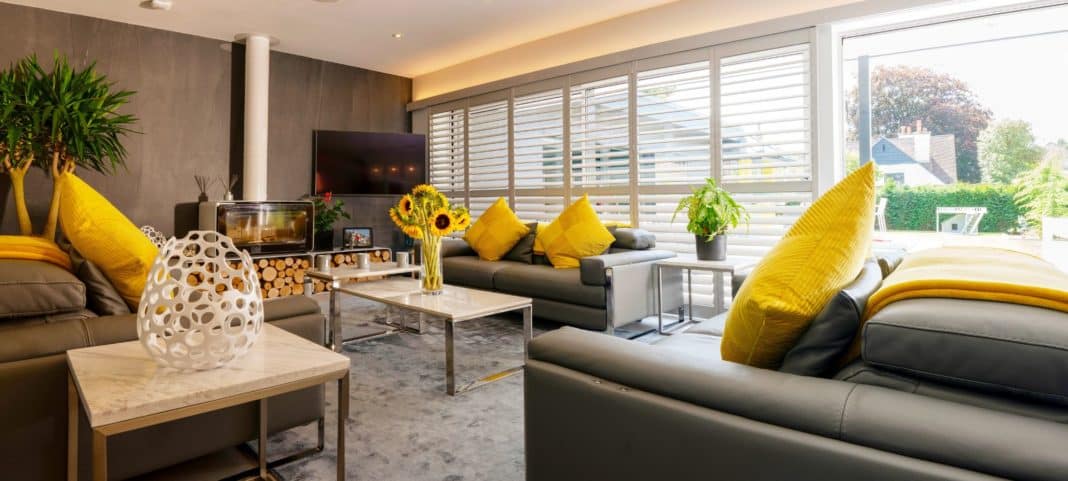 If you're looking to embark on your own window transformation journey, all you need to do is call us: 0345 894 0700 and speak to our friendly team of experts. You will find us in most sought-after locations across the country.
To request a brochure or book an appointment please click here.