Team Success for Just Shutters!
Customers, friends and associates gathered at the Just Shutters showroom in Southbourne in September, to join the team in celebrating 15 years of successful trading. The party, held over two days, was a total success, much like the business in shutters. Here's to the next 15 years!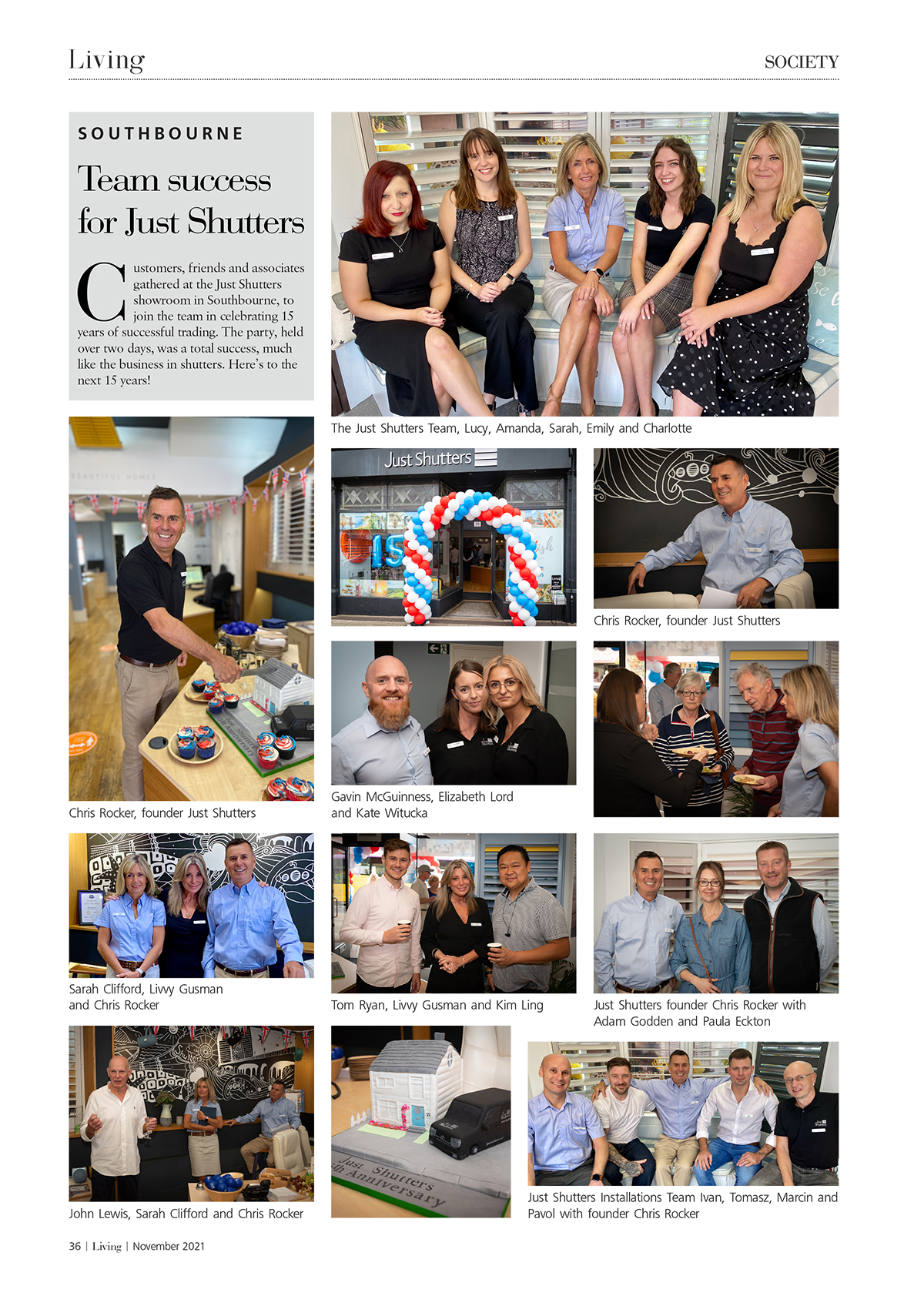 Our business success is built on two simple things: customer trust and a constant focus on thoughtful quality.
We have a deep understanding of the benefits (and added value) our shutters bring to a home, whether it's period or modern. The subtle quality they bestow on the appearance of a property is immediately obvious – the uplift is instant, and the aura of the 'forever home' absolutely radiates.  The relaxed privacy they offer from an interior perspective, as well as their elegant and stylish appearance, helps establish the 'blank canvas' on which interior design can flourish.
As specialists in our field – shutters are our entire focus – we are naturally proud of having delivered nearly 25,000 orders and installations to date, and our 9.9 rating on Checkatrade backs this up. However, for everyone who has been on the Just Shutters journey so far, the fact that 50% of our orders now come from personal recommendation is the aspect of our business we cherish most.