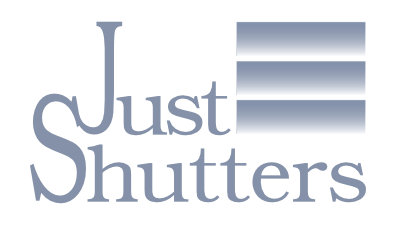 Just Shutters in Kent
David Stansbury, from Edenbridge, is celebrating after being selected by Just Shutters to open his own business selling and fitting the company's high-quality shutters in Kent.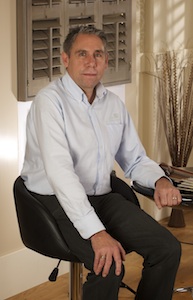 Started as a family business by Chris and Helen Rocker six years ago, Just Shutters has come along in leaps and bounds and is now one of the biggest shutter suppliers in the country.  David is the latest franchisee to join the company and will initially operate the business from his home supplying homes and businesses across Kent.
David comments: "When the mechanical engineering company I worked for relocated to the North, it gave me an opportunity to find a business I could invest in and run myself.  I wanted something I could build up and be proud of, but with the security of having a trusted brand behind me.  Just Shutters has grown rapidly thanks to its reputation for providing truly exceptional levels of expertise as well as products that are unrivalled. I'm delighted to have been chosen as the franchisee for my home county."

Plantation shutters have grown to be an enduring style trend in the UK, replacing curtains in many homes. Their ongoing popularity can be attributed to both the practical and aesthetic aspects. Practically, shutters are renowned for being durable, while aesthetically they are renowned for enhancing the decor of any room.  David has recently completed his training in fitting plantation shutters inside people's homes and already has appointments with customers in his diary.
Chris Rocker comments: "We want to expand the business, but not at the expense of our family values, which have been the cornerstone to our success.  That's why we carefully choose and train all our franchise owners so their local business emulates our values.  It's important to us that our customers can work with personable people who genuinely care about their homes, and will leave new white carpets exactly as they found them.  With his engineering background, David is a great asset to the company and we look forward to supporting him as he grows his business."

All Just Shutters' plantation shutters are custom-made so even the most intricately shaped windows can be fitted.  The shutters are made to measure by skilled craftsman and come with a lifetime guarantee. Customers can choose from a range of exclusive colours, coatings, finishes, and extras.
If you live in Kent and would like to arrange a visit from David Stansbury please call 01892 575858.