Just Shutters 2019 Franchise Conference a Great Success
On May 14th 2019, Just Shutters franchisees from all over the UK attended the 2019 Franchise Conference. The Cliffhouse Hotel Bournemouth played host to the event this year.
saw Just Shutters franchisees come from all over the country, to the 2019 Franchise Conference. This year the conference was held at the Cliffhouse Hotel Bournemouth.

We celebrate a record year as the network congregates just a few miles from our Sales Support Team in Southbourne. A great time was had by all in a day full of expert advice, presentations, hints, tips and networking.
This year we have more successes and more franchisees to celebrate than ever before!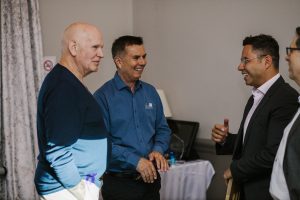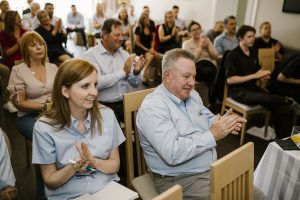 The franchise conference is always a great opportunity for franchisees from all over the country to come together, share experiences and enjoy being with the rest of the Just Shutters family. Our customers also benefit as it helps us ensure our impeccable customer services are upheld and our franchisees trained to the very highest standards.
It is an opportunity to be around other likeminded individuals all sharing the same way of life. It is a fantastic way of connecting the network, allowing everyone time to share their experiences with each other and grow as individuals and a team.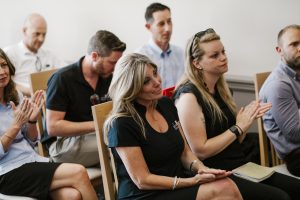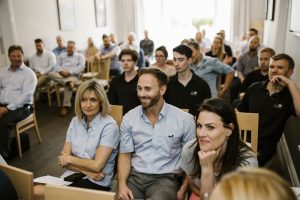 A day of celebrations
We celebrated the successes of our top performing franchises, whilst giving expert advice and help to ensure no-one was left behind.
Throughout the day there were masterclasses from the head office team and specially selected outside partners, to give expert advice. From the importance of budgeting, to digital marketing and PR.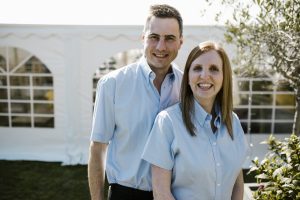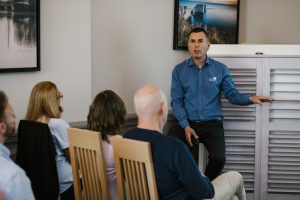 'Our franchise conference is always a great event,' says Simon Osterloh, Managing Director of Just Shutters, 'it gives us a lot of feedback while enabling our franchisees to share experiences and best practice. It helps us strengthen our offering as well as the bonds between franchisees.'
If you would like to know more about a Just Shutters Franchise please click here.
For more about the best shutters in the UK contact us here.