Just Shutters welcomes new Sussex franchisee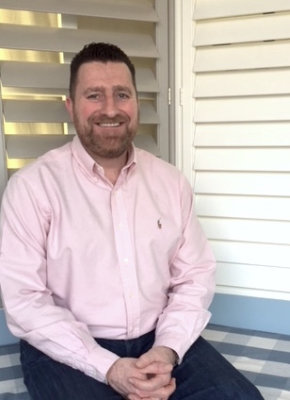 Just Shutters would like to offer a warm welcome to Heath Fraser, Just Shutters latest franchisee and proud new owner of our Sussex franchise.
At the end of March this year (2017) Heath will embark on his new venture after 25-years in the hospitality industry. As a successful manager who has for many years run two successful outlets, as part of a restaurant chain, Heath brings a great energy, passion and drive to the business and is looking forward to using his well honed customer service skills, as well as his love of working with people.
Heath has been living life in the fast lane in the restaurant business and is now looking forward to a slightly more relaxed way of life. Looking forward to some evenings and weekends with the family, while using his talents and drive to create a successful business as part of the Just Shutters franchise network.
Simon Osterloh, Just Shutters Business Manager says: 'We are delighted to welcome Heath on board. With his people skills, his passion and experience, we know he has what it takes to make a great success of the Just Shutters Sussex franchise. We look forward to working with him and extend a warm welcome from all of the team'.
Heath will be covering a large area that encircles his hometown of Angmering, from the Portsmouth area in the west to Itchingfield in the North and past Brighton and Rottingdean in the East. If you are interested in making an appointment with Heath, we are taking bookings for his diary to start the last week in March.
We would like to take this opportunity to congratulate Heath and his wife Sam on this new chapter in their lives and wish them every success – from the whole Just Shutters team.