Our homes can have a significant effect on our health, with everything from the colour of the walls to the amount of clutter influencing mental wellbeing. With this in mind, here are some quick and easy 'life hacks' to make your home the ultimate calming environment.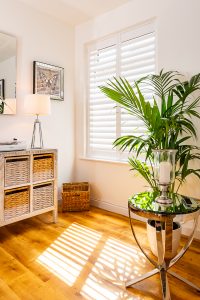 Add plants!
Fill your home with foliage. Not only does it look good, but studies have found that environments devoid of nature have a negative effect and that indoor plants had the potential to reduce stress and even decrease health complaints.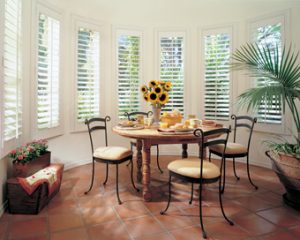 Neutral colours
Colour can have a powerful psychological effect. Just Shutters does a full range of white and neutral coloured shutters, plus we have our exclusive Coastal Range.
Living spaces should be painted with this in mind, which means avoiding mentally stimulating colours like orange and using soft, neutral colours that create a calming effect instead. Blues are particularly good for bedrooms. Grey can also help us unwind, but too much of it can become draining. Whatever your interior design style, by limiting 'loud' colours to a smattering, you can create your own inner sanctum.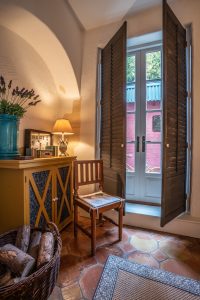 Soft Lighting
Bright and harsh lighting can intensify our feelings. Blue light makes us more alert, which makes an excellent choice for your study, but something to be avoided in the bedroom where it can suppress melatonin production and stop us from drifting off to sleep. Shutters have incredible light control; the louvres can be angled to fill your home with soft, ambient light and are cosy in the winter months, while in the summer allowing air and sunshine into your home in a controlled way.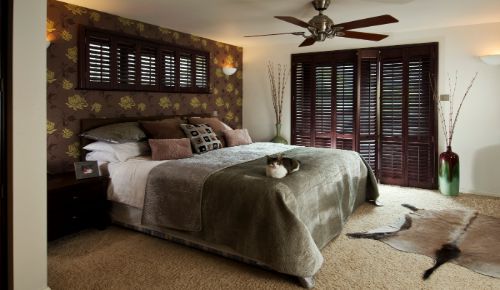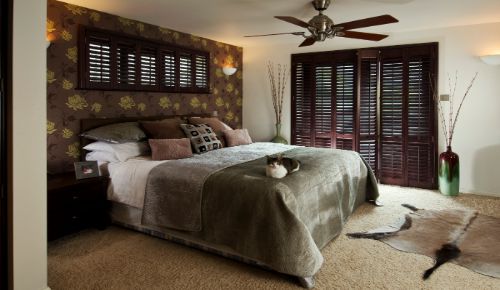 Invest in a proper bed
A decent night's sleep is paramount to wellbeing, and a lot of this comes down to the kind of bed we sleep in. The Sleep Council says that uncomfortable beds can reduce sleep by an hour each night, although many people won't make the connection between a lack of rest and a bad bed. It recommends replacing mattresses every seven years, and making sure that new ones are thoroughly tested before purchase – that means at least ten minutes lying on the bed in your normal sleeping position. Comparing mattress fillings can also be beneficial, as different types can offer various health benefits.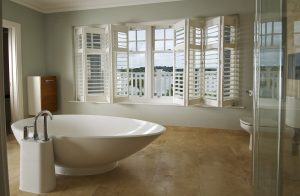 Go minimal
Most people can attest to the theory that a cluttered space exacerbates stress and anxiety and research backs this up. For most of us, the only time we review our belongings is out of necessity when moving home, but you may find it cathartic to declutter one room or zone at a time. The most effective ways to create a more minimalistic space is to opt for less furniture, fewer ornaments on display, areas of clean wall and generally less 'stuff' – this has the added benefit of less cleaning too!
We hope that these straightforward tips will resonate with you and we look forward to playing our part.