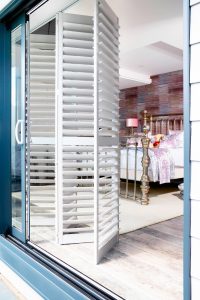 Maidenhead – The Beauty of Shutters
Maidenhead, like many towns, has a wide mixture of contemporary apartments and traditional homes. The tranquillity of the beautiful Thames is ever-present, Brunel's bridge stands majestically, and nearby Bray's famous restaurants make this a foodie paradise.
If you live here, you'll want to make your home both distinctive and versatile, and plantation shutters from the experienced hands at Just Shutters Maidenhead do just that.
Shutters bring a refreshing, elegant new style to homes, old and new, and the way they function means that living spaces can really benefit from them. They insulate in winter, add shade and screen out harsh UV rays in summer, and they contribute to a cleaner environment, minimising allergens and being especially easy to clean. Considering each set is custom-created, they are very good value too.
Why Choose Just Shutters Maidenhead
Our trading history says it all, from small family roots in sunny Dorset, we have grown with our customer base as our reputation and quality have preceded us. Now with experts in a vast number of areas across the UK, we can provide the good old-fashioned ethics of a local business while offering you the prices, lifetime guarantee and security of a much larger company, yet we still manage to give you that personal, one-to-one service.
Why Emile and Penny van Heerden – Your Local Just Shutters Specialists
Emile & Penny van Heerden, your local Just Shutter experts in Maidenhead, will advise and show you a whole range of tailor-made options to choose from. Husband and wife team, they bring a passion for Interior design to Just Shutters, with Penny's customer service skills and Emile's talent for carpentry, you can be assured your Shutters will be expertly fitted with minimum disruption and tailor-made just for you.
We have a well-deserved reputation for style and quality when it comes to choosing new plantation shutters for your home. When we install them, we are always confident that they will give years and years of fantastic service, which is why we happily include a lifetime guarantee with every set we make for you.
The X-factor, really, is no secret at all. It's based on carefully listening to what you want to achieve as part of the interior design plan for your flat, house or even riverside mansion. When we know and understand that, we can talk you through the options of styles, colours, finishes and functional mechanisms that will achieve it. Our range is large enough for almost limitless combinations and yet only includes shutter solutions that we know work well. And when we come to your home to install them, you'll be pleasantly surprised at how professionally and neatly our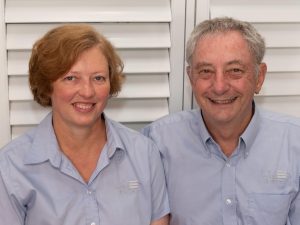 Contact Us
Call Emile & Penny today on 0118 9070 102 or request a Brochure for the very best Shutters in Thames Valley including Newbury, Reading, Wokingham, Bracknell and Basingstoke.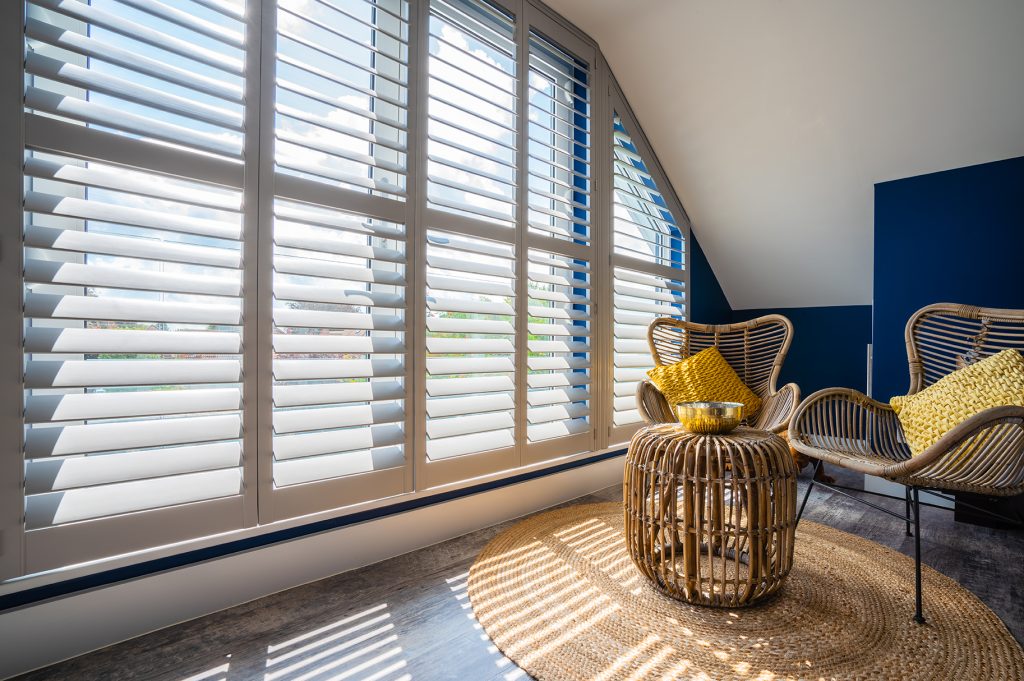 We also urge you to see Checkatrade and read the positive postings from our satisfied customers; we feel they speak volumes for the quality of our shutters and customer service.