Marlborough Plantation Shutters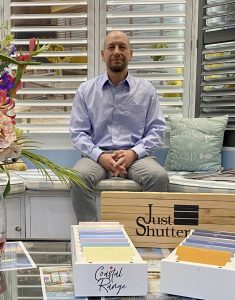 Anyone who's ever spent time in Marlborough, one of the most beautiful market towns in Wiltshire, can't fail to be awestruck by the handsome architecture on either side of its exceptionally wide high street. Splendid old buildings define the town and the surrounding countryside and villages.
So, it's little surprise that Just Shutters has a successful branch here, skilfully guided by Gareth Foulston. It's a place where intrinsic quality of materials and an acute sense of harmony are important, and plantation shutters have been in strong demand.
Homeowners locally have come to value the Just Shutters approach. What we offer here are finely crafted shutters that make all kinds of residential buildings more usable, more stylish, better insulated and fit-for-purpose. Yet they are also individually custom-made to beautifully fit their surroundings. Our lifetime guarantee comes as standard, thanks to our excellent reputation.
Why choose Just Shutters in Marlborough?
Our range of plantation shutters has been carefully designed and curated to produce the setting-correct look and feel for any home, whether that's the traditional stone and brick that abounds in Marlborough, or just as appropriate for more modern or even recent houses or apartments.
But that is merely the start-point. After we spend time with you deciding what works best, we will custom make your shutters so they fit and function perfectly, and match the ambience of the room concerned. The facts that they are practical for modern life and add lasting value are part of every happy collaboration.
WHY CHOOSE JUST SHUTTERS?
The steady growth of Just Shutters has turned us into a brand with recognition all over the UK. Yet at heart we retain the values and ethics of the small, family-run business founded years ago in the lovely county of Dorset.
We decided from the start to aim for an excellent reputation for our design, construction and customer service. Online recommendations are great – and we have plenty of those on, for example, Checkatrade – but we have always sought to find new clients through word-of-mouth. Often that is simply casual conversations between admiring passers-by and proud homeowners. That can't be bought.
CONTACT US
To discuss which plantation shutters will work best for your home in and around Marlborough, don't hesitate to contact us today. You can call us direct us on 01722 440 714, or follow the links below.
We look forward to showing you what we can offer and working with you to produce shutters that will meet and doubtless exceed your expectations.
WHAT OUR CUSTOMERS SAY
Just Shutters is wholly committed to excellence in customer service and careful design and manufacture. Marlborough homeowners agree.
Plantation shutters fitted to our ground floor windows.
"Excellent service professional installation, good value for money quality product."
Shutters on two windows.
Overall good service, good price.
Installation of shutters to front bay window.
"Excellent work, so pleased with the end result."
Perfect Shutters 10/10
"Would so recommend"