The ultimate in easy living… automated shutters
Stay curled up on your sofa or make the most of those few extra minutes of duvet time before getting up; you don't have to move a muscle to open or close your beautiful plantation shutters.
Perfect for high or large windows
Motorised shutters are ideal for large or high windows which are hard to reach. Whatever the size or position of your windows, automated shutters will make life so much easier!
Child and pet-proof
Our shutters use a 'smart' motor that instantly pauses when anything obstructs the louvre motion, so you can have complete peace of mind that curious paws and little fingers are safe.
Healthy and kinder for hand conditions
Our shutters are hypoallergenic, but automated shutters have an added benefit for anyone with limited mobility in their hands. Conditions such as arthritis, multiple sclerosis and many more can impact hand dexterity; making the manual opening and closing of traditional shutters a little difficult – installing automated shutters eliminate this problem.
Efficient Battery
Each shutter has a solar-charged rechargeable lithium battery. 
Remote Control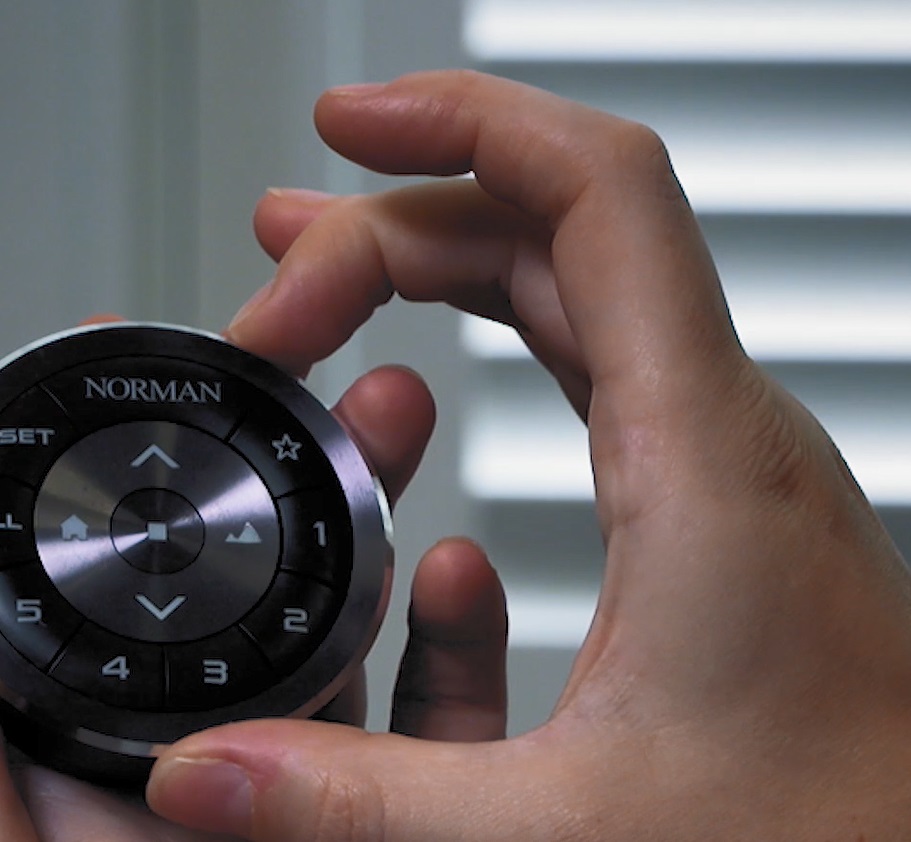 The stylish circular remote control allows you to choose precisely how much light your shutters let in. Simple icons fully open or close your shutters, or to select the partial opening you require. A lovely touch is that the remote surround rotates in a single hand movement and the shutters respond accordingly – you can play
with this feature until you've selected the optimum angle. A useful addition is that you can programme up to five shutter settings on the device – ideal for daytime or seasonal light changes.
Fitting
Automated shutters take the same time to fit, however delivery time is a little longer, an additional 2 weeks over our usual order to installation time.
Contact Just Shutters
Get in touch to find out how we can help protect, secure and enhance the beauty of your home. Contact our dedicated team of experts on 0345 894 0700.
Alternatively, find your local shutter expert by clicking here.