Melksham Plantation Shutters
Bespoke Shutters designed to fit any window in Melksham
Just shutters provide bespoke internal plantation shutters to fit any style of window or door, even an 18th-century roundhouse, making them the perfect solution for the diverse and historical properties in Melksham and the surrounding area.
At Just Shutters we offer the largest selection of styles and colours designed to fit all windows. Whatever your heart desires, we have the solution, and you can discuss your ideas with your local expert. Toby Eliot is your local Just Shutter specialist, he is brimming with ideas and advice and will ensure you get the very best of Just Shutters excellent customer service.
Why are shutters so popular?
Once you have shutters, you will truly never go back to curtains or blinds as they are pure simplicity.  Shutters will transform a window from ordinary to stunning, inside and out. We offer a colour palette to complement your unique home design or go with just plain white.  White shutters will make your windows and rooms appear larger, and will reflect the light making your rooms brighter!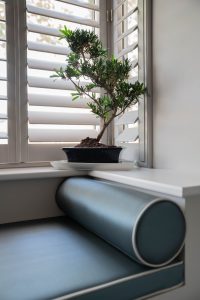 The benefits of plantation shutters
As well as adding elegance and style to any home, shutters are incredibly practical, they come with a host of benefits and provide longevity and durability.
Shutters will protect your soft furnishings from sun bleaching and fading, providing you total privacy without compromising light.
Our shutters are expertly fitted, so they are an extra layer of insulation plus security.
Low maintenance! With a flick of a duster, your shutters are dust free!
Shutters are energy efficient, even the most modern double-glazed windows and doors are the biggest cause of heat loss in your home. Interior shutters can improve the energy efficiency of your windows and doors by up to 40%, which helps to reduce our ever-increasing energy bills in winter, as well as helping to keep rooms cooler in the summer months.
Contact us
For more information, get in touch with our friendly team today on 01225 302 599 to request a brochure or a home design visit with Toby.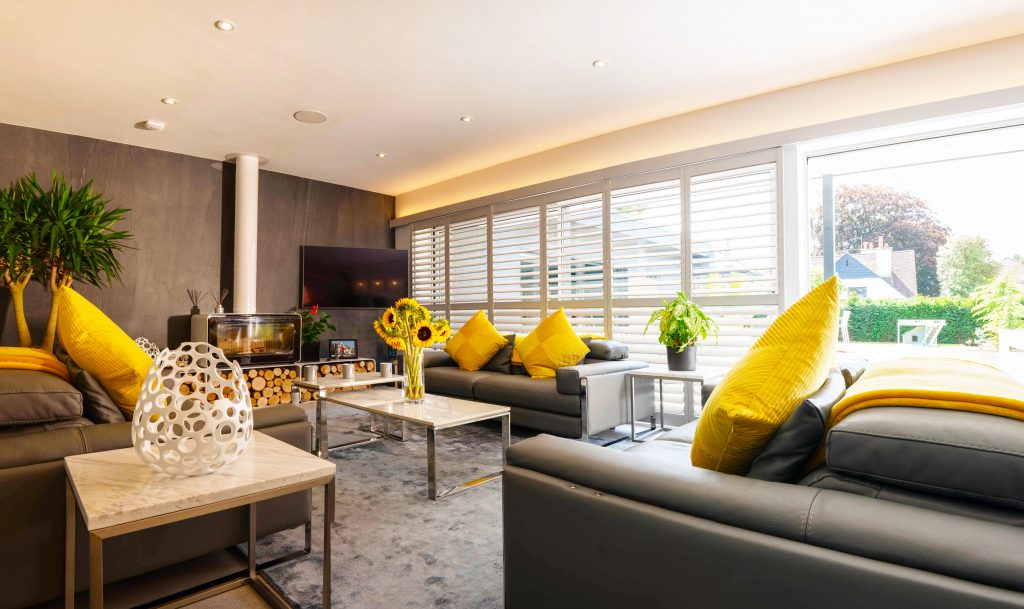 WHAT OUR CUSTOMERS SAY
Here are some reviews left by our many happy customers on Checkatrade.com
Excellent service –
10/10
Just shutters, Toby, our contact and workman, were very quick to quote us. The quote was less than others, with more choice available. The work was carried efficiently, and the room was left tidy. We are delighted with the finished result. We would happily recommend.
Excellent Service –
10/10 
This company has an excellent work ethics. The supply order and fitting was excellent. Clean and tidy and always on time. Communication is excellent too.
Plantation tier-on-tier shutters – 10/10
Toby was a great pleasure to deal with. We are very happy with his work and the level of service provided. We also love our new shutters.