Newbury – Beautiful Plantation Shutters For The Homes of Newbury
Homes all over the country are turning away from traditional window dressings and enhancing their windows with desirable Plantation Shutters, and where more deserving than the historic market town of Newbury. Whether your home is a 17th or 18th century listed building, a modern town house or apartment, Plantation Shutters will be a stunning investment to your property.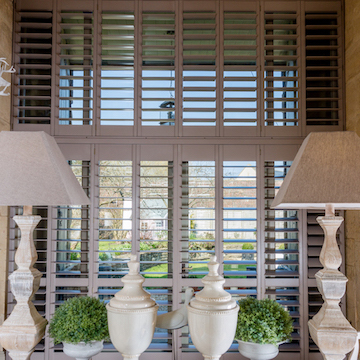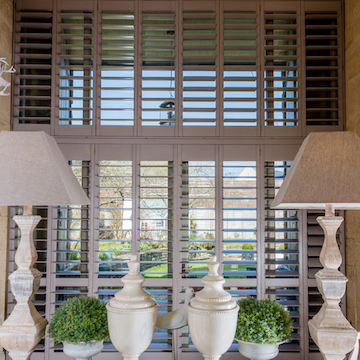 What Plantation Shutters Will Mean to You?
No more dusty curtains or drapes, Shutters are a perfect solution to allergies as they are totally
hypoallergenic and no more dragging those heavy curtains to the cleaners. Shutters are low maintenance, just a quick dust with a feather duster or damp cloth and they are as clean as a whistle!
Plantation Shutters allow you to control the light into your rooms, no more fading of furniture, yet if you choose, they will let more light in than conventional window dressings. Shutters will provide you with privacy and added security for your home. Do they shut out enough light at night? Indeed they do, in fact we can provide a black-out solution if required. We've got it covered!
Whatever style or size window you may have, Just Shutters have the solution. Plantation Shutters are tailor-made to fit your window design whether they are square, round, oval or rectangle!
Your property will look like as if it has had a facelift inside and out, and you will be the envy of your neighbours.
So, Why Just Shutters?
A family company established since 2006 we have grown with our customer base and reputation. We now supply beautiful Shutters to homes across England & North Wales. We have retained that small business relationship by franchising our business, so your area is taken care of by a Just Shutters local expert. We have maintained the high quality and excellent customer service that has become synonymous with the Just Shutters name.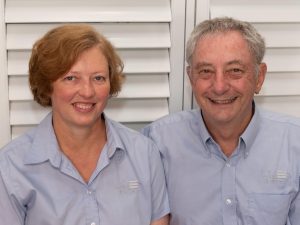 Meet Your Local Expert
Husband & wife team Emile and Penny van Heerden are your local Just Shutters consultants. They both have a passion for interior design and an eye for perfection. They understand how important your home is to you and will spend time to assist and advise on the perfect Shutters for your home, whether it is one small window or the whole house!
Your Shutters will be expertly fitted, with minimum disruption. You can then sit back and admire your stunning Plantation Shutters which come with a lifetime guarantee!
Contact
Contact Emile & Penny now on 0118 9070 102 or request a brochure for the very best Shutters in Newbury.