Plantation Shutters Alton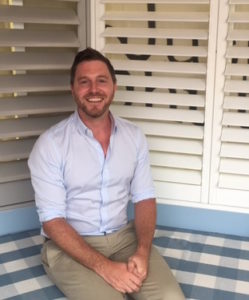 In a quaint market town, many Alton residents can enhance their properties by having plantation shutters installed. Whether you require them for every room of the house or just a specific area, our local Just Shutters experts can help. For more information about how you can arrange a design visit and request a quotation, give us a call on 01962 670157.
Enlist the Help of Your Local Expert
Rob Wardle is the man behind the Hampshire franchise, and he is the go-to figure for any questions you have regarding top quality shutters. What makes us stand out from the crowd is that we boast the UK's widest range of plantation shutters. We know that it can be overwhelming when there's too much choice, but we can help you with this.
Our aim is to strike up friendly relationships with customers, assuring them that they receive a one-to-one service from our team. We cover the entire of the UK, but we are far from a corporate client, so you can trust us to recreate your vision. Here at Just Shutters, we offer a bespoke service, meaning that you can choose the specific style, shape, and colour of the shutters you want.
In Alton, there is a mixture of traditional and modern architecture, and we have shutters that can reflect both of these themes. When it comes to the various styles available, we boast the following options for our customers:
Café Style
Tracked Shutters
Tier on Tier
Solid
Bay Windows
Full Height and More!
Here at Just Shutters, you will find many things that you won't find elsewhere, and that is our exclusive range! We offer an extensive choice to our customers, who can rest assured that every single product we supply is made from high quality materials.
Why Choose Our Shutters?
Shutters themselves are wonderful additions to a room, as they offer both aesthetic and practical benefits. The beautiful and durable panels give customers the ability to control how much light floods into the room. For those glorious sunny days, you can open up the shutters to bathe the space with natural light. Alternatively, you can switch the angle to eliminate glare and minimise the amount of sunlight seeping through.
As for the practical elements, shutters are the obvious choice. You will not have to worry about mould, mildew, or allergens as the nature of the panels don't trap any of them, unlike curtains. There is no doubt that all styles of shutters add an attractiveness to the room. Plus, they don't fade or bleach in the sun.
By turning to Just Shutters, you will receive a customer service experience like no other. We not only aim to meet expectations, but exceed them. Since we were established in 2006, we have gone from strength to strength, becoming the UK's largest independent shutter company. Thanks to our extensive range of products, including an exclusive line, you can trust in our team across the country to deliver on all levels.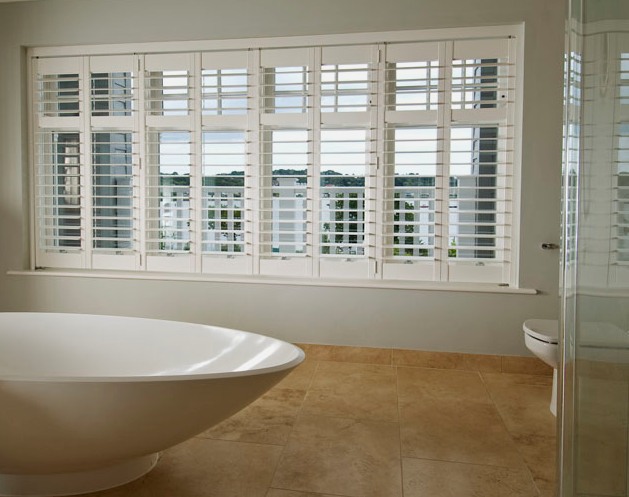 What Our Customers Have to Say
To help you understand why we should be at the top of your list, read a handful of our many positive reviews below. You can also delve through more reviews on our Checkatrade page.
"Reliable and efficient service, as well as professional and competent. Had plantation shutters fitted to our new house and extremely pleased with them. Beautiful appearance and well made product. So good have now ordered shutters for our patio doors to complete the look. Thank you."
"Very good product very professional company."
"Faultless service and product. Friendly, helpful staff and very competitive pricing."
"First class. Great customer service. Fitters were very friendly. Good quality shutters. Would not hesitate to recommend Just Shutters."
Get in Touch Today
To arrange a design visit or to discuss our wide range of products, get in touch with our team today by calling 01962 670157.