Plantation Shutters Kingston upon Thames 
Plantation shutters Kingston upon Thames – from Just Shutters your local experts. The widest range of beautiful interior shutters in Kingston upon Thames. Just Shutters provides unbeatable service, quality and value, backed by our lifetime guarantee. Call Simon and Georgina Broadhurst (pictured right) on 01932 500 270 for more information.
The ancient market town of Kingston upon Thames is steeped in history and heritage. Saxon kings were crowned in the square and the architecture in the Royal Borough equally reflects the regal and historic interest of the region. When it comes to your very own piece of this history, we understand your home is your castle and our local shutter expert is here to ensure that whatever your taste and style, we get your shutters Just right.
Just Shutters
Over the past decade we have helped over 8000 happy customers fall in love with their very own plantation shutters. We are the interior shutter specialists and have worked on a vast array of properties including many listed buildings, so we truly understand the sensitivity needed when working on the beautiful traditional properties Kingston upon Thames has to offer. Of course it is not only the old buildings we take care of; from castles to apartments, from hotels to town houses, we use the same care and skill on all our designs and installations.
Why choose Plantation Shutters?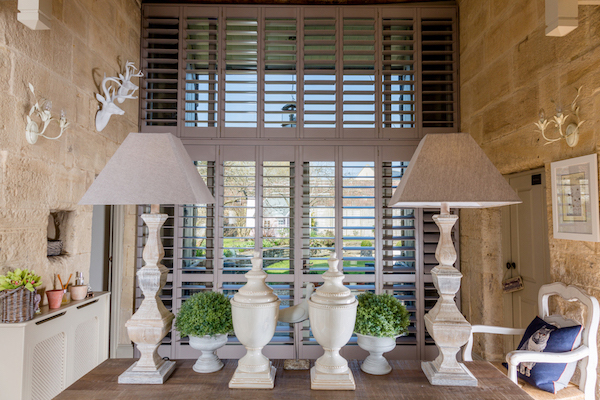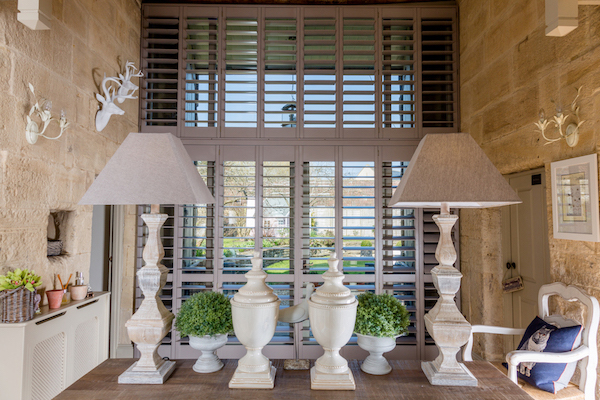 An elegant, timeless and striking window covering, interior shutters offer far more than simply beauty and style. Shutters enhance feature windows without detracting from them and they allow the perfect ambience whatever the weather with versatile light and shade control.
Aside from their stunning good looks shutters provide a multitude of practical benefits. Just some of these benefits are listed here.
Shutters are:
– Energy efficient
– Child safe
– Security enhancing
– Value adding
– Easy to maintain
– Wipe clean
– Noise reducing
– Allergen reducing
– And of course lifetime guaranteed.
Why choose Just Shutters?
We have been creating stunning made-to-measure shutters for homes and businesses since 2006. We have earned an unrivalled reputation in the field due to our constant commitment to quality and service. With over 1600 published reviews and a score of 9.9/10 on checkatrade, please call us on 01932 500 270.
Customer testimonials:
We have over 1600 reviews on checkatrade.com here are just a few so you can see what our customers say:
Two bedroom window shutters.
"Professional, so polite, fair price – I've ordered more!"
Verified By Telephone
Lounge shutters.
"Excellent service overall would recommend."
Verified By Telephone
Plantation shutters installed.
"Very pleased with quality of product, installation and overall communication."
Shutters were ordered before x-mas and fitting was completed in January.
"Would recommend Just Shutters in future as service and quality are second to none. Also, all rooms were left thoroughly clean and no mess left so would recommend.